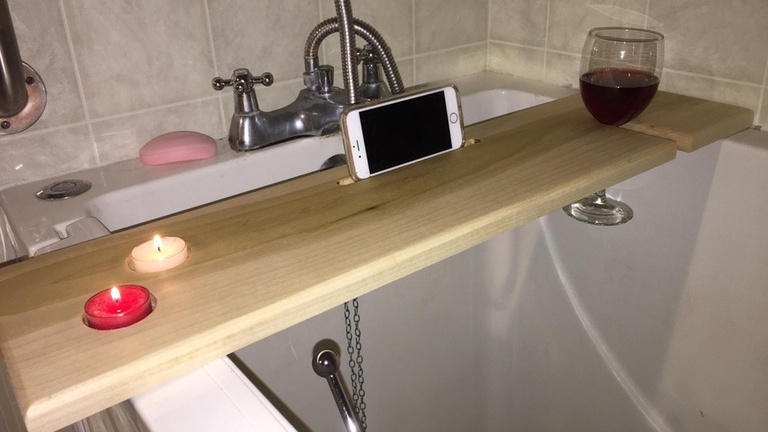 When you're having a bath your undoubted goal is to achieve peak relaxation. Unfortunately, sometimes it's harder than it looks with so many components to juggle.
However, take note, because Jessica Goodson's boyfriend Max Daniels has handmade her the most perfect object that will solve all bathtub debacles.
The couple are both in their early twenties and live in Wisconsin, and Jessica helps manage a tanning salon while she studies to be in tech.
"My boyfriend is a contractor and his dad owns a woodworking shop," Jessica said.
"He actually makes all kinds of useful stuff!"
If you ask us, we couldn't think of anything more useful than a creation that means you can enjoy a glass of wine in the bath whilst watching something on your phone with candles flickering in the background. Bliss.
"It meant a lot that he wanted to make something by himself for me!" Jessica says.
"Definitely better than anything he could have bought for me (I'm cheesy that way)."
As the old saying goes – get you a man that can make you a phone, candle and wine bathtub holder. Or something like that.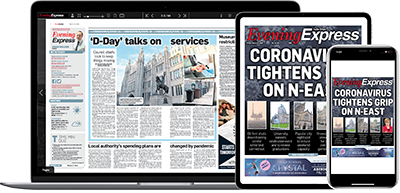 Help support quality local journalism … become a digital subscriber to the Evening Express
For as little as £5.99 a month you can access all of our content, including Premium articles.
Subscribe