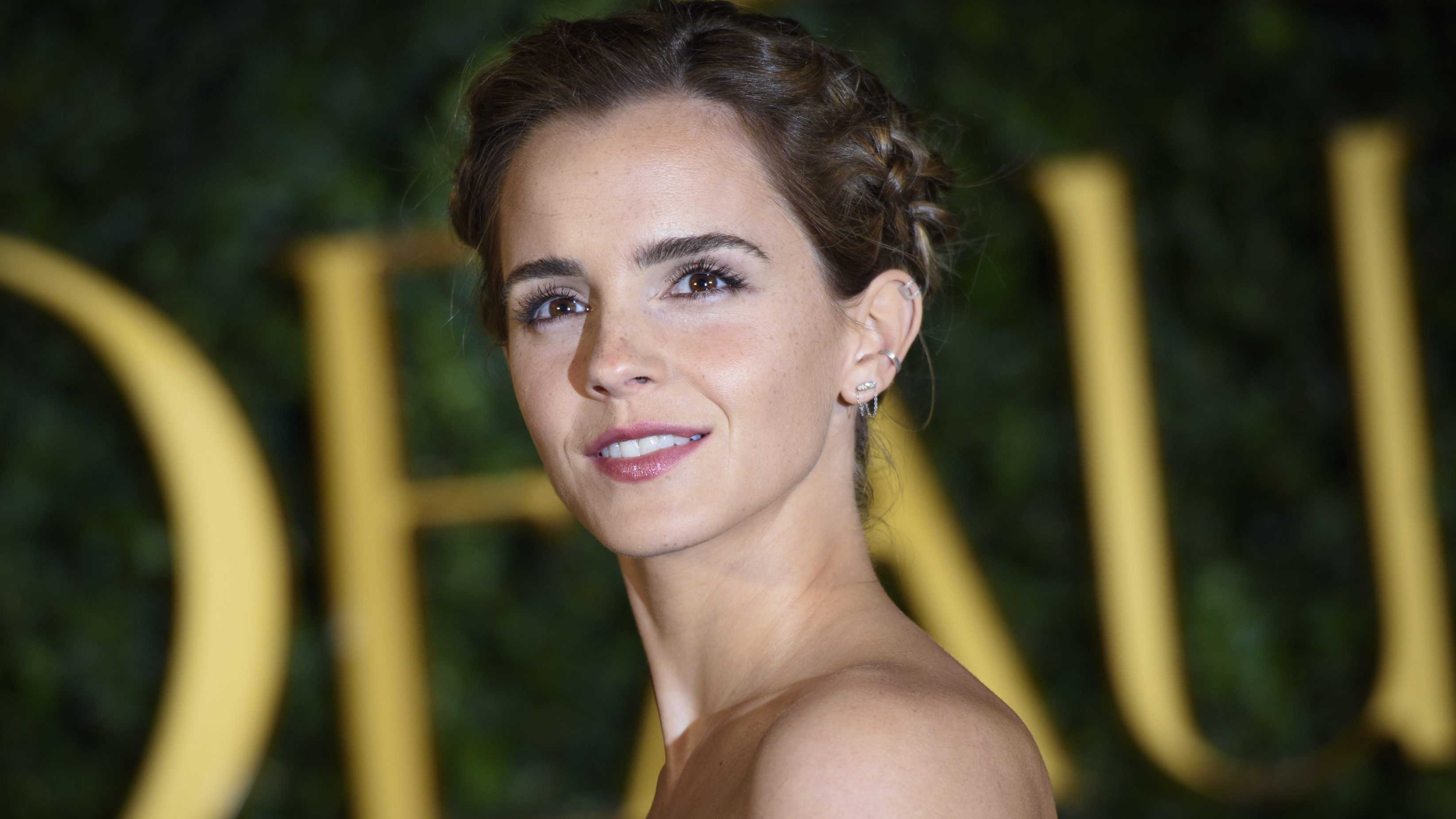 Actress Emma Watson has posed braless in one of her most risque magazine photo shoots to date, and says she has made the "transition into being a woman on-screen" in her latest movie role.
The 26-year-old was snapped by British fashion photographer Tim Walker wearing a chunky open-weave bolero jacket with nothing underneath for the latest issue of Vanity Fair magazine, of which she is also the cover star.
The high-fashion picture was cleverly crafted to protect Emma's modesty, and also sees her crossing her arms across her bare stomach.
The former child star rose to fame at the age of 11 in the first Harry Potter film, released in 2001, and she went on to star in all eight films of the franchise until 2011.
While she has had a number of other leading roles since, it is her new role in Beauty And The Beast – a live-action remake of the original 1991 Disney effort – that has made her feel like she has come of age.
She told Vanity Fair's Derek Blasberg: "When I finished (Beauty And The Beast), it kind of felt like I had made that transition into being a woman on-screen."
Emma – a UN Women Goodwill Ambassador and feminist activist – said the character is a strong one, despite being "absolutely a Disney princess".
She added that Belle is "not a passive character" and that she is "in charge of her own destiny".
Emma touched on her previous wishes to quit acting and completely turn her back on Hollywood, but said she is now happier in herself as an actress.
She said: "I was finding this fame thing was getting to a point of no return.
"I sensed if this was something I was ever going to step away from it was now or never."
Having signed up to take on the role of Hermione the witch in the Harry Potter films as a child, it only dawned on her as an adult "what you're really signing up for" as an actor, she added.
Emma said: "I've been doing this since I was 10 or 11, and I've often thought, I'm so wrong for this job because I'm too serious; I'm a pain in the ass; I'm difficult; I don't fit.
"But as I've got older, I've realised, No! Taking on those battles, the smaller ones and the bigger ones, is who I am."
The March issue of Vanity Fair is on sale on Friday.