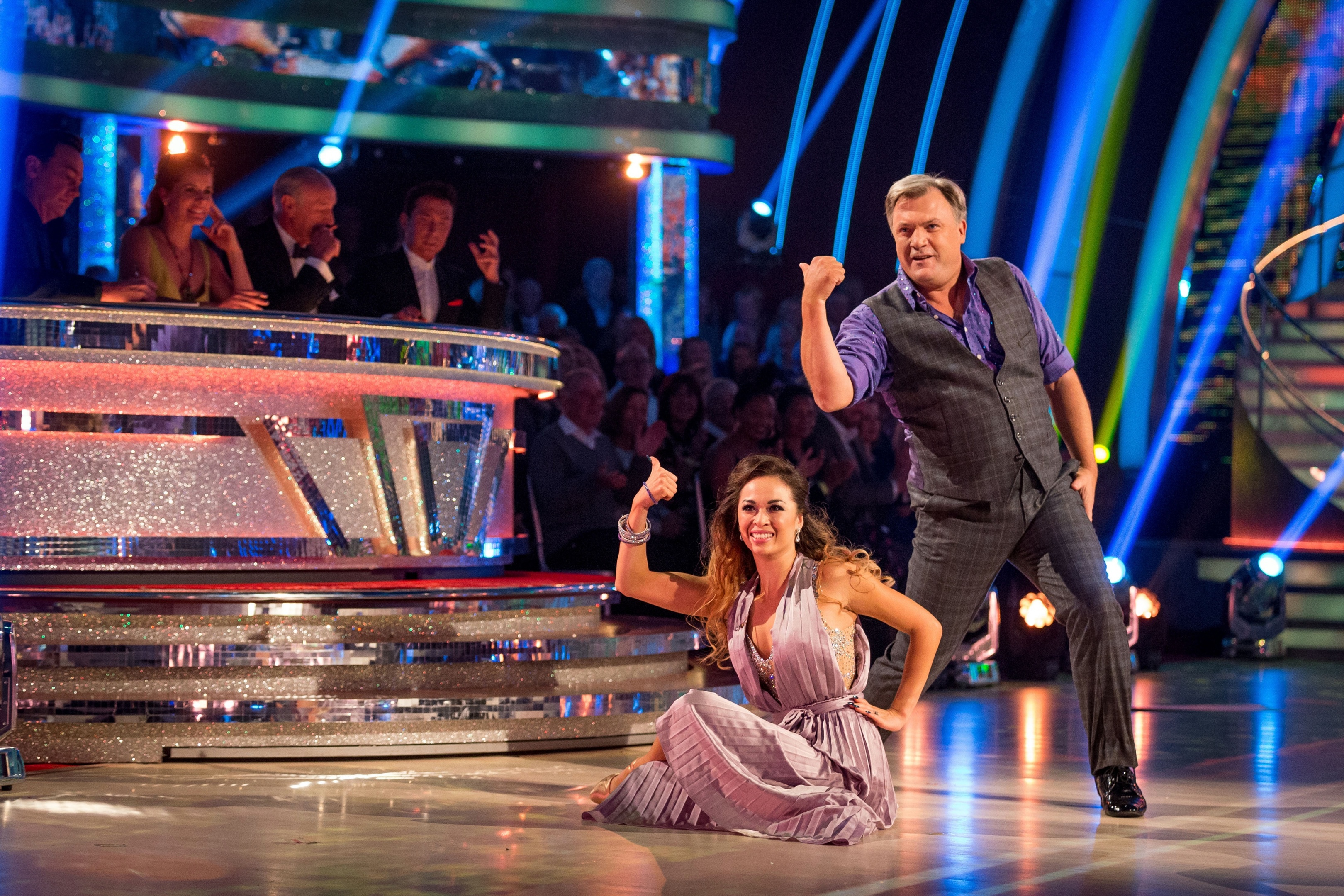 Ed Balls has challenged none other than Lord Alan Sugar to a dance off.
Strictly Come Dancing contestant Ed laid down the "challenge" on social media after The Apprentice boss mentioned him in a tweet.
Lord Sugar commented on Ed still being in the show:
Donald Trump would swear @bbcstrictly is as bent as 3 bob coin. How the hell can Ed Balls still be voted in by the public .

— Lord Sugar (@Lord_Sugar) October 23, 2016
Not one to back down, Ed then decided a dance-off challenge would do the trick as a witty reply:
Hey @Lord_Sugar, my offer for us to do a dance-off together still stands – you choose the dance – are you up for it? (No lifts !) https://t.co/xf3AMoFl7B

— Ed Balls (@edballs) October 23, 2016
Ed also poked fun at his Saturday night mishap which saw his last lift in his dance with Katya Jones nearly going very wrong.
The former shadow chancellor came close to dropping Katya as they performed an American Smooth.
The moment @EdBalls almost drops you live on national television. #Strictly pic.twitter.com/OE7UYg3MnQ

— BBC Strictly✨ (@bbcstrictly) October 23, 2016
Offering up an explanation for their near mishap, Katya told The Sun:  "When he's tired I have to make him his cup of tea with milk. Then he gets too dizzy from all the spins, starts feeling sick and has to lie down."
Fans are still rooting for Ed furiously:
desperately trying to keep a straight face when watching this…failing miserably ???

— ?? Emma ? ? (@ezmerelder) October 23, 2016
you are both incredible! I really hope you win! You show how good someone can dance who has no dancing experience!

— kenny bear (@kennykoalabear) October 23, 2016
@bbcstrictly Get in there!!! You continue to make dad dancers across the country proud Mr Balls.

— Ian Bolton (@IBolton4) October 23, 2016
https://twitter.com/Gplatten/status/790450441754730496
We're not sure what Ed will be serving up for Halloween, but we're sure it will be a Thriller…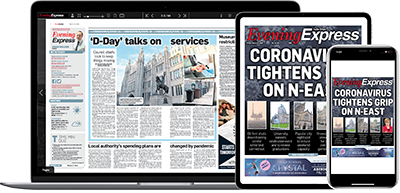 Help support quality local journalism … become a digital subscriber to the Evening Express
For as little as £5.99 a month you can access all of our content, including Premium articles.
Subscribe