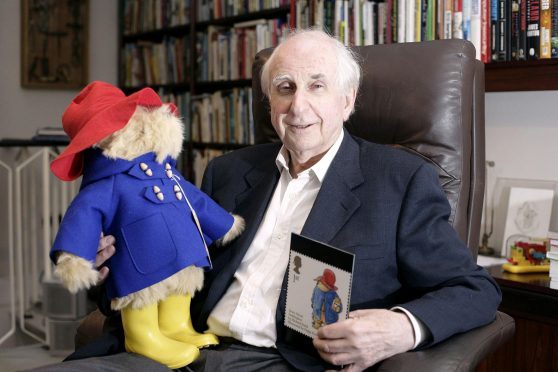 Michael Bond, the creator of Paddington bear, died at home aged 91 on Tuesday following a short illness, his publisher HarperCollins said.
Ann-Janine Murtagh, executive publisher at HarperCollins Children's Books, said in a statement: "I feel privileged to have been Michael Bond's publisher – he was a true gentleman, a bon viveur, the most entertaining company and the most enchanting of writers.
"He will be forever remembered for his creation of the iconic Paddington, with his duffle coat and Wellington boots, which touched my own heart as a child and will live on in the hearts of future generations.
"My thoughts and love are with his wife, Sue, and his children Karen and Anthony."
The writer became a beloved giant of children's literature after his first book, A Bear Called Paddington, was published in 1958 about the bear from Peru who loves marmalade.
English author Bond wrote 150 books in total, with 25 additional books about Paddington following his first effort.
Charlie Redmayne, HarperCollins CEO, said: "Michael Bond was one of the great children's writers and at HarperCollins we are immensely fortunate to have published him and to have known him.
"He was a wonderful man and leaves behind one of the great literary legacies of our time."