Commons vote on Brexit deferred says Theresa May
Prime Minister Theresa May has told the House of Commons that Tuesday's vote on her Brexit deal is being "deferred".
Announcing the decision to delay the vote on the Brexit deal, Mrs May told the Commons that if it had gone ahead as planned, the Government would have been defeated by a significant margin.
"I have listened very carefully to what has been said in this chamber and out of it by Members from all sides," she said.
"From listening to those views it is clear that while there is broad support for key aspects of the deal, on one issue, the Northern Ireland backstop, there remains widespread and deep concern.
"As a result, if we went ahead tomorrow it would be rejected by a significant margin."
Mrs May said it was an "inescapable fact" that the Northern Ireland/Ireland border would become the external EU border on March 30.
She told the Commons: "The challenge this poses must be met, not with rhetoric, but with real and workable solutions.
"Businesses operate across that border, people live their lives crossing and recrossing it every day.
"I have been there and spoken to some of those people, they do not want their every-day lives to change as a result of the decision we have taken. They do not want a return to a hard border.
"If this House cares about preserving our Union it must listen to those people because our Union will only endure with their consent."
More to follow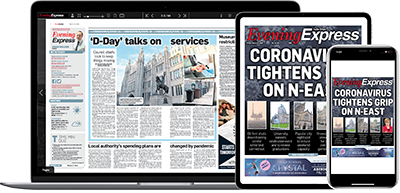 Help support quality local journalism … become a digital subscriber to the Evening Express
For as little as £5.99 a month you can access all of our content, including Premium articles.
Subscribe