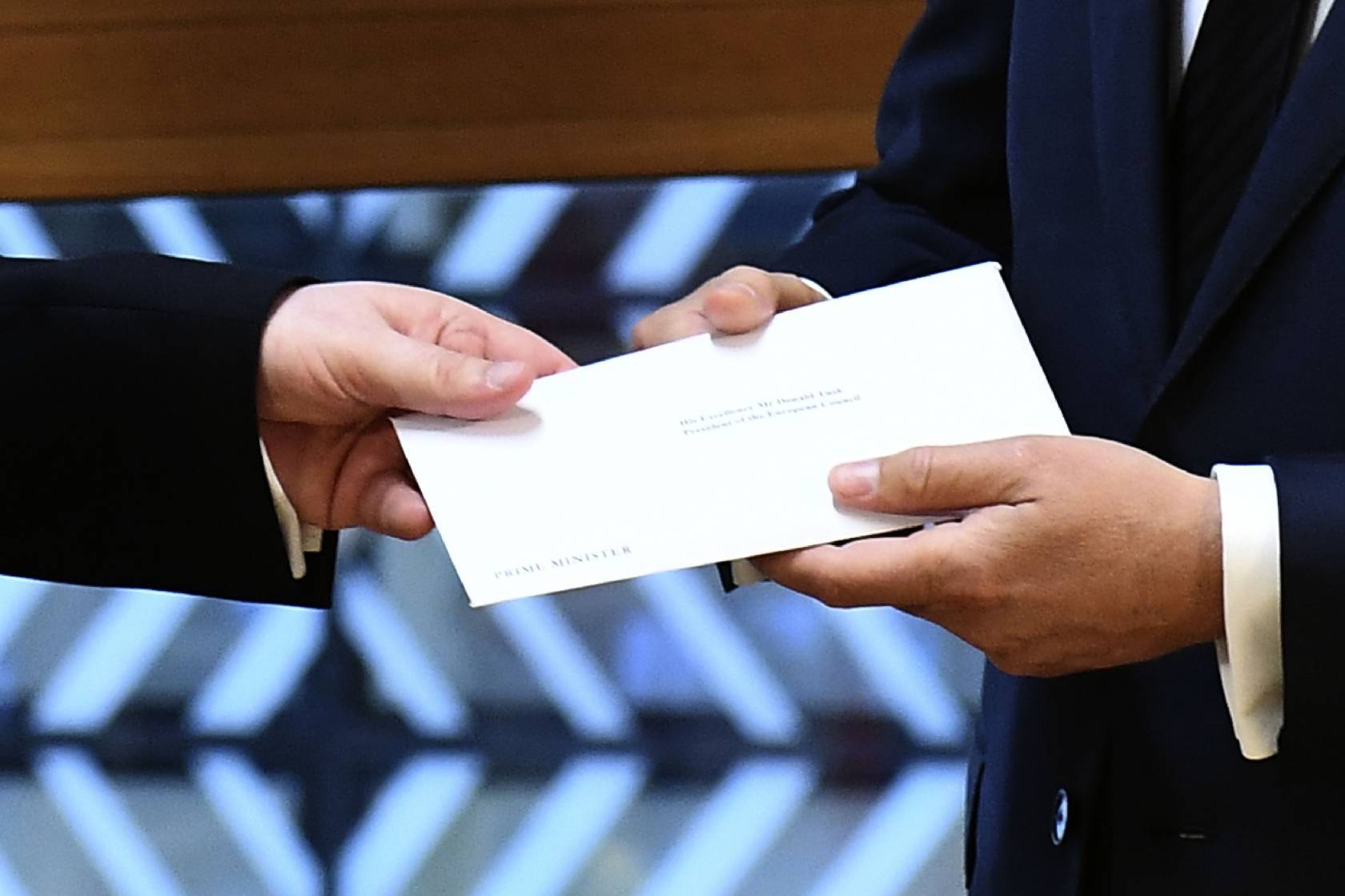 The letter informing the European Council of Britain's intention to leave the European Union has been handed over to EC president Donald Tusk in Brussels.
The historic declaration, signed by Theresa May, sets in train a two-year process of negotiation under Article 50 of the EU treaties leading to Britain's expected withdrawal after 46 years of membership in 2019.
It was personally hand-delivered to Mr Tusk by the UK's permanent representative to the EU, Sir Tim Barrow, just moments before the Prime Minister addressed MPs in the House of Commons on her negotiation plans.
Mrs May was expected to promise to represent "every person in the UK", including EU nationals, when she takes to the negotiating table.
She was telling the Commons that "as we face the opportunities ahead of us on this momentous journey, our shared values, interests and ambitions can, and must, bring us together".
Chancellor Philip Hammond warned that there would be "consequences" for Britain in leaving the EU, saying the Government recognised that "we can't cherry-pick, we can't have our cake and eat it".
Speaking ahead of an early-morning Article 50-day Cabinet chaired by Mrs May at 10 Downing Street, Mr Hammond told the BBC Radio 4 Today programme: "By deciding to leave the EU and negotiate a future relationship with the EU as an independent nation, there will be certain consequences to that and we accept those."
He said the letter builds on the position the Prime Minister has already set out, indicating that the UK would leave the single market and would not remain a "full member" of the European customs union.
The first official announcement that Article 50 had been invoked was made by Donald Tusk with a message on Twitter saying: "After nine months the UK has delivered. #Brexit."
As news filtered through to the Commons about Article 50 being triggered, Mrs May said: "Now is the time for us to come together, to be united across this House and across this country to ensure that we work for the best possible deal for the UK and the best possible future for us all."
There was a hushed conversation lasting about a minute between Sir Tim and Mr Tusk before the letter in a white envelope was handed over. They then shook hands.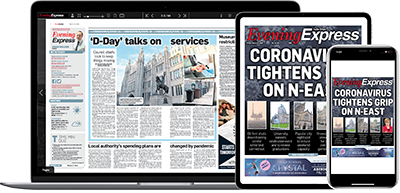 Help support quality local journalism … become a digital subscriber to the Evening Express
For as little as £5.99 a month you can access all of our content, including Premium articles.
Subscribe