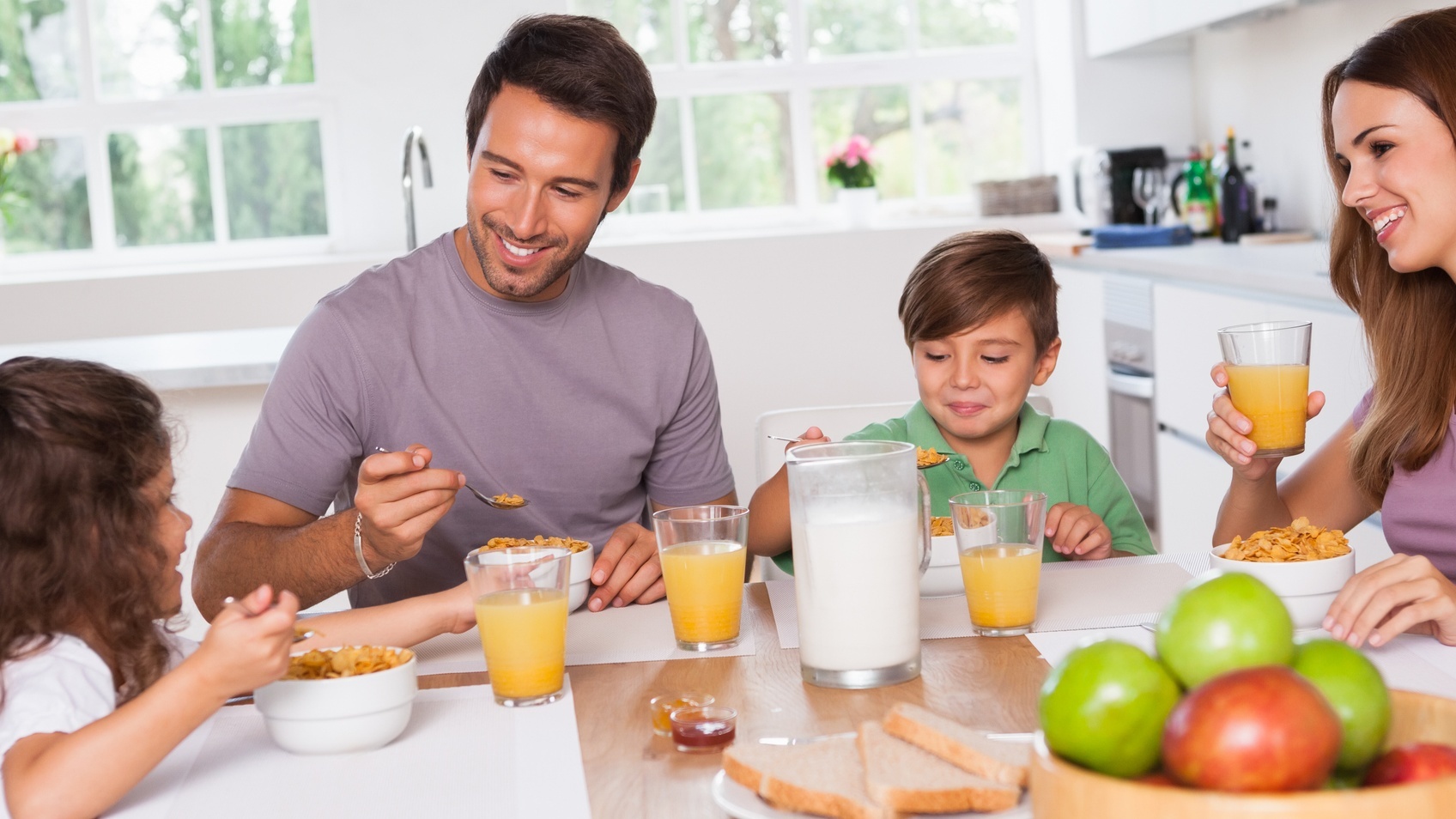 Rounding everyone up to join you at the kitchen table can be a bit of a mission.
But peeling your child away from their iPad, clearing all those unopened bills off the table, and sitting down together is well worth the effort.
Paul Lindley, dad-of-two and founder of children's food brand Ella's Kitchen, gives us his top tips for making breakfast, lunch and dinner a family affair.
Set aside specific times in the week
My wife Alison and I juggled to make sure that as often as possible at least one of us could be with the kids [Ella, 17 and Paddy, 14] during a mealtime, and most often two of us.
Both Alison and I were involved in growing Ella's Kitchen and it could become very time-consuming, so we prioritised Sunday mornings.
I'd make pancakes and the kids would help, and that was an immovable thing in our week.
Turn off devices
Turn the phones or TV off and be quite regimented about that; no distractions.
Mealtime isn't just about the nutrition and the fuel within food, it's to do with those social skills that children are learning.
It's also really important from a child developmental point of view that children have interaction with parents and with adults and other people, they learn so much from it.
Get the kids involved
I remember when our kids were very small, I would say maybe even three and six, it was one of their grandparents' birthdays and we decided we'd all make a course of the meal for their birthday.
So Paddy was really cutting up apple and that was the pre-starter or something and Ella was just stirring and mixing something – it was very simple, but they felt like they'd created their meal for grandma.
You can do that on a weekly occasion, have a certain day a week that they can be involved. Even if it's just setting the table or stirring food, we've all made it and it's a communal thing.
Make mealtimes fun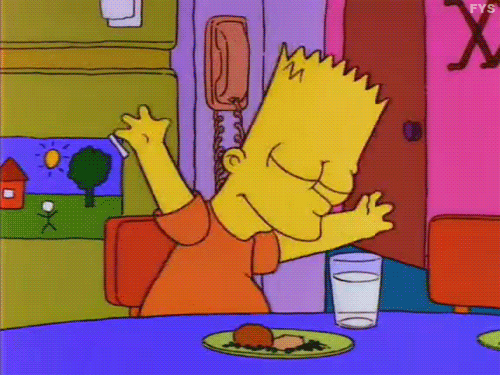 In our new book, Ella's Kitchen: The Easy Family Cookbook, we've got ideas like having a jar you can put words in, and playing a game around those words at mealtime.
Talk about the food
Eating together is also a great way to experiment with new food too – if you're sitting at a table with grown-ups you can see other people trying and having things. We've all got preferences with food, so it's ok not to like everything, but you need to try everything to understand whether you like it or not.
Ella's Kitchen: The Easy Family Cookbook is published by Hamlyn, priced £14.99. Available March 23.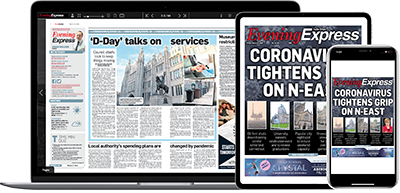 Help support quality local journalism … become a digital subscriber to the Evening Express
For as little as £5.99 a month you can access all of our content, including Premium articles.
Subscribe