A bomb attack has left 22 people dead and 59 injured after an explosion tore through Manchester Arena on Monday night.
No matter how great or small, there are many practical things people can do to help in the aftermath of the attack.
1. Don't speculate on details.
Latest statement on incident at Manchester Arena @CCIanHopkins pic.twitter.com/LDG1wgX2sT

— G M Police (@gmpolice) May 23, 2017
Greater Manchester Police asked people not to speculate on details or to share names, as "there is a complex and wide-ranging investigation under way".
The spread of potential misinformation will help no one and may actually hinder the police's investigation.
2. Send any pictures you have to the police.
If you witnessed the Manchester Arena explosion and have image or video, please help the investigation: https://t.co/YKydWRtFm3 @GMPolice pic.twitter.com/ZUB2abwcwc

— Terrorism Police UK (@TerrorismPolice) May 23, 2017
As an investigation is under way, any photos or videos of the attack taken by witnesses could be extremely helpful to police.
You can share any media you have here.
3. If you have an appointment to give blood, keep it.
We are not taking registrations due to a high response following last night's events. We have all the blood required at the present time. pic.twitter.com/2UzcYT21BS

— GiveBlood NHS ? (@GiveBloodNHS) May 23, 2017
While NHS Blood and Transplant (NHSBT) said it has enough blood to treat victims at present, it urged people with upcoming appointments to follow through with them – particularly if they were blood group O negative.
People who aren't already blood donors can sign up here, although the high response to the attack meant registrations were halted on Tuesday morning.
4. Direct friends and family of missing victims to the police hotline.
Emergency number 0800 096 0095 is available for those who are concerned about loved ones or anyone who may have been in the area.

— G M Police (@gmpolice) May 23, 2017
Dozens of victims are thought to have been separated and unable to call their families and Greater Manchester Police has set up an emergency phone line to help reunite them.
Those who are concerned about victims or loved ones who were in the area at the time of the attack can give the number a call.
5. Donate to a crowdfunding campaign to help the victims and their families.
Our £5,000 target smashed in under an hour. Thank you kind Mancunians #StandTogether

— Manchester News MEN (@MENnewsdesk) May 23, 2017
The Manchester Evening News launched a JustGiving page in the aftermath of the attack and in just hours smashed its target, raising over £12, 000.
The money will be given to the victims and families of those killed and injured, and if you'd like to donate, you can do so here.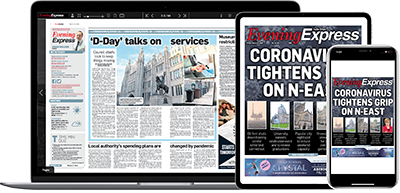 Help support quality local journalism … become a digital subscriber to the Evening Express
For as little as £5.99 a month you can access all of our content, including Premium articles.
Subscribe