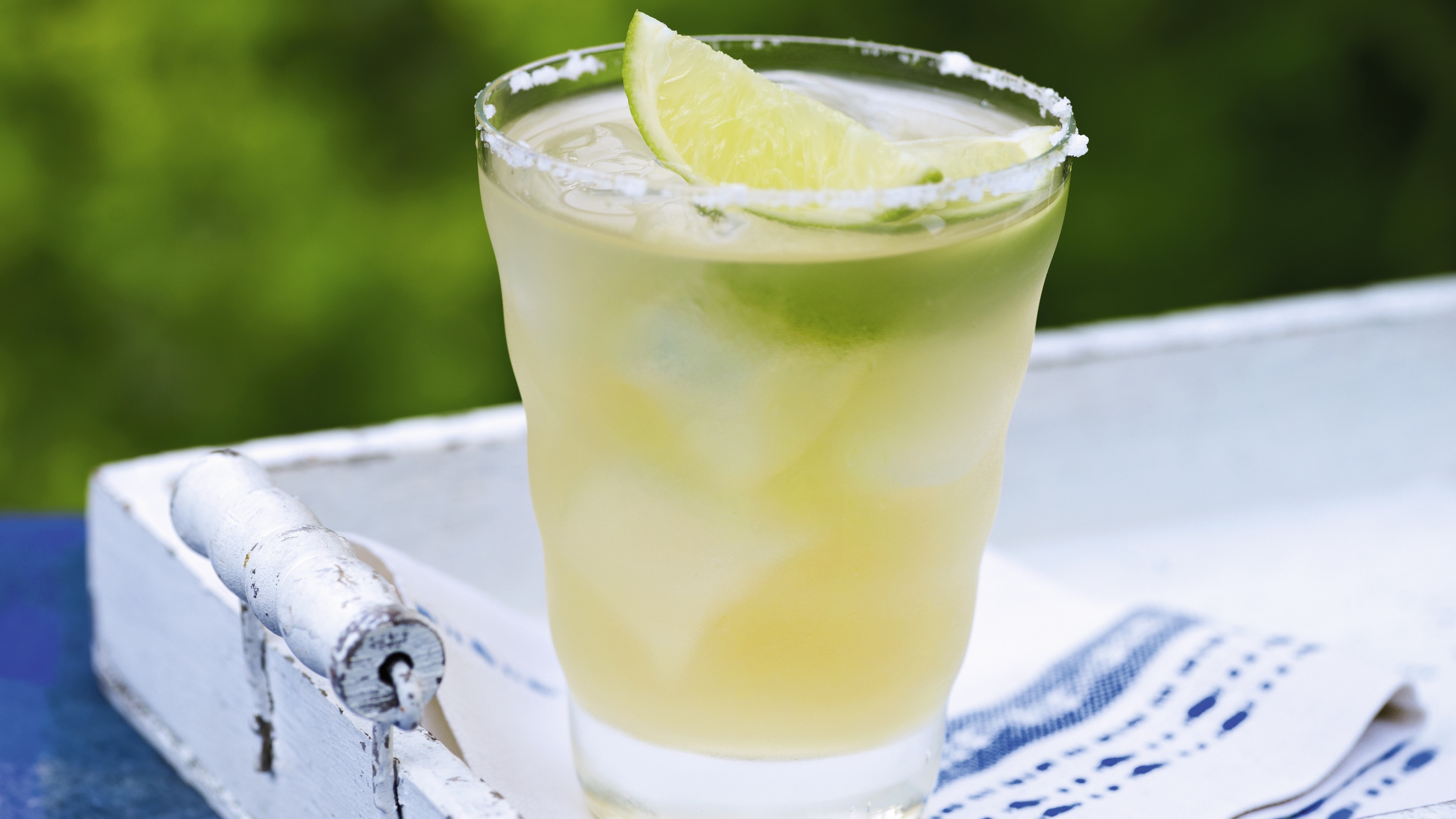 You could celebrate National Margarita Day by drinking a standard margarita, but why not celebrate by making something a bit special?
The Waitrose Cookery School has come up with four adventurous ways you can mix yourself a celebratory margarita.
1. Yuzu Paloma
Ingredients
25ml pink grapefruit juice
50ml tequila reposado
15ml lime juice
1.5tbsp Waitrose Cooks' Ingredients Yuzu Juice
Method
Shake pink grapefruit juice, tequila reposado, lime juice and yuzu juice over ice.
Strain into a martini glass and garnish with a strip of grapefruit or lime peel.
2. Dirty Margarita
Ingredients
50ml Jose Cuervo Tequila
25ml triple sec or Cointreau
25ml lime juice
10ml gomme/sugar syrup
3 jalapeño slices
15ml jalapeño brine
To garnish
1 small wedge lime
2 tsp fine crystal sea salt
1/4 tsp chilli powder
1 large ice cube, frozen with chilli slices
Method
To prepare the glass:
Mix the salt and chilli powder on a small plate.
Run the lime wedge around half the rim of a round tumbler and then dip into the chilli salt.
Then add your large ice cube, frozen with chilli slices to the glass.
For the cocktail:
In your cocktail shaker, add the tequila, triple sec, lime juice, syrup, jalapeño slices and brine.
Fill 3/4 full with ice and shake until well mixed and chilled.
Strain into the tumbler over the ice.
3. Strawberry Margarita with black pepper and basil
Ingredients
6 strawberries
2 tbsp icing sugar
25ml strawberry syrup
50ml tequila blanco
25ml triple sec
25ml lime juice
1 drop basil oil
Salt & pepper (to garnish)
Method
For the strawberry syrup:
Blitz 5 strawberries in a mini blender with icing sugar, then pass through a sieve.
For t
Shake strawberry syrup with tequila blanco, triple sec and lime juice over ice.
Double strain into a chilled martini glass with a salt and pepper rim and add a drop of basil oil to finish. Garnish with a fresh strawberry.
4. Classic Margarita
Ok, if you insist on making the standard margarita, here's how you do it.
Ingredients
2 shots Jose Cuervo Clasico Tequila
1 shot Cointreau triple sec
1 shot freshly squeezed lime juice
Salt to rim the glass
Lime slices, for garnishing
Method
Shake the first 3 ingredients with ice.
Strain into a chilled, salted margarita glass and garnish.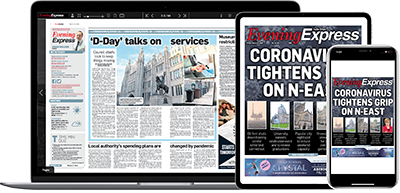 Help support quality local journalism … become a digital subscriber to the Evening Express
For as little as £5.99 a month you can access all of our content, including Premium articles.
Subscribe