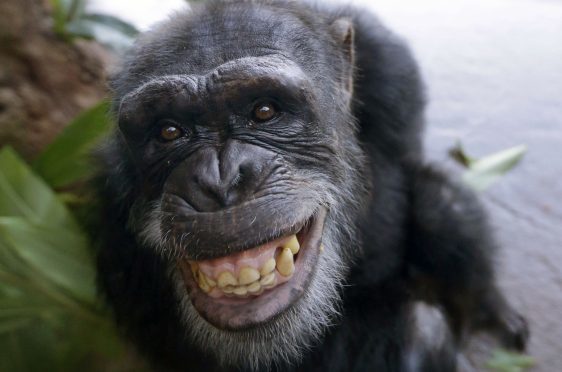 It's World Smile Day, so here are some very happy animals. We challenge you not to smile back.
1. This ecstatic stingray. 
Smiley Stingray via /r/aww http://t.co/GAE5vDbEXO #Cute #Animals #aww #pics #Pets pic.twitter.com/JtmWQmQFMN

— UPBEAT + (@upbeatstories) February 28, 2015
3. A mata mata turtle. 
"@Strange_Animals: The Mata Mata Turtle has a large flat head & looks like its smiling http://t.co/Wq0kQcyPdJ http://t.co/m1qJReD5ew" Freaky

— Rachael S Rigda (@RSRigda) July 4, 2013
5. This happy guinea pig. 
Good Day Everybody! #guineapig #animal #smile #goodday https://t.co/qT8oSXxqKd pic.twitter.com/1tkhm5WbU3

— MAD ASH BROWN ??? (@itsmissladyash) March 31, 2015
6. This ridiculously cute baby goat.
I love animals bc of their smiley mouths pic.twitter.com/E3agcTGBBG

— Amanda Ibarra (@perolike__) December 4, 2014
7. This smug cat.
8. A piglet squid (yes it's a real thing).
https://twitter.com/Strange_Animals/status/526470864213381120
9. This race-winning horse.
10. The happiest golden retriever puppy in the world.
Smiley Golden Retriever Puppy | Cute puppy and dog #Funny #Animals http://t.co/11yNGSyGxq pic.twitter.com/jnudfd4O9t

— I Loves FunnyAnimals (@socialsodapop) November 10, 2014
11. This quokka. 
Quokkas are potentially the most smiley animals on the planet. I want one. pic.twitter.com/JdAGs2Ky4v

— Meg (@megemilydavies) March 18, 2013
12. This sea lion. 
13. The most content pig ever. 
@CamdylM2b Smiley face Friday. Pig style -♡♡♡ pic.twitter.com/NXnyx6Py4m

— mr jones (@mr_hepworth982) April 30, 2015
14. Too. Much. 
Happy Friday!!! Here's a baby pig to make you even more smiley on this beaut day! ?☀️?#FridayFeeling #Piglet pic.twitter.com/U6gsRNRWLT

— Lydia Woodward (@LydiaRWoodward) April 24, 2015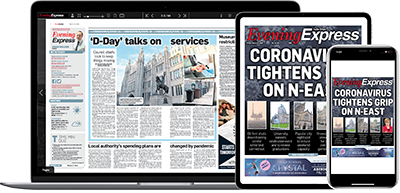 Help support quality local journalism … become a digital subscriber to the Evening Express
For as little as £5.99 a month you can access all of our content, including Premium articles.
Subscribe