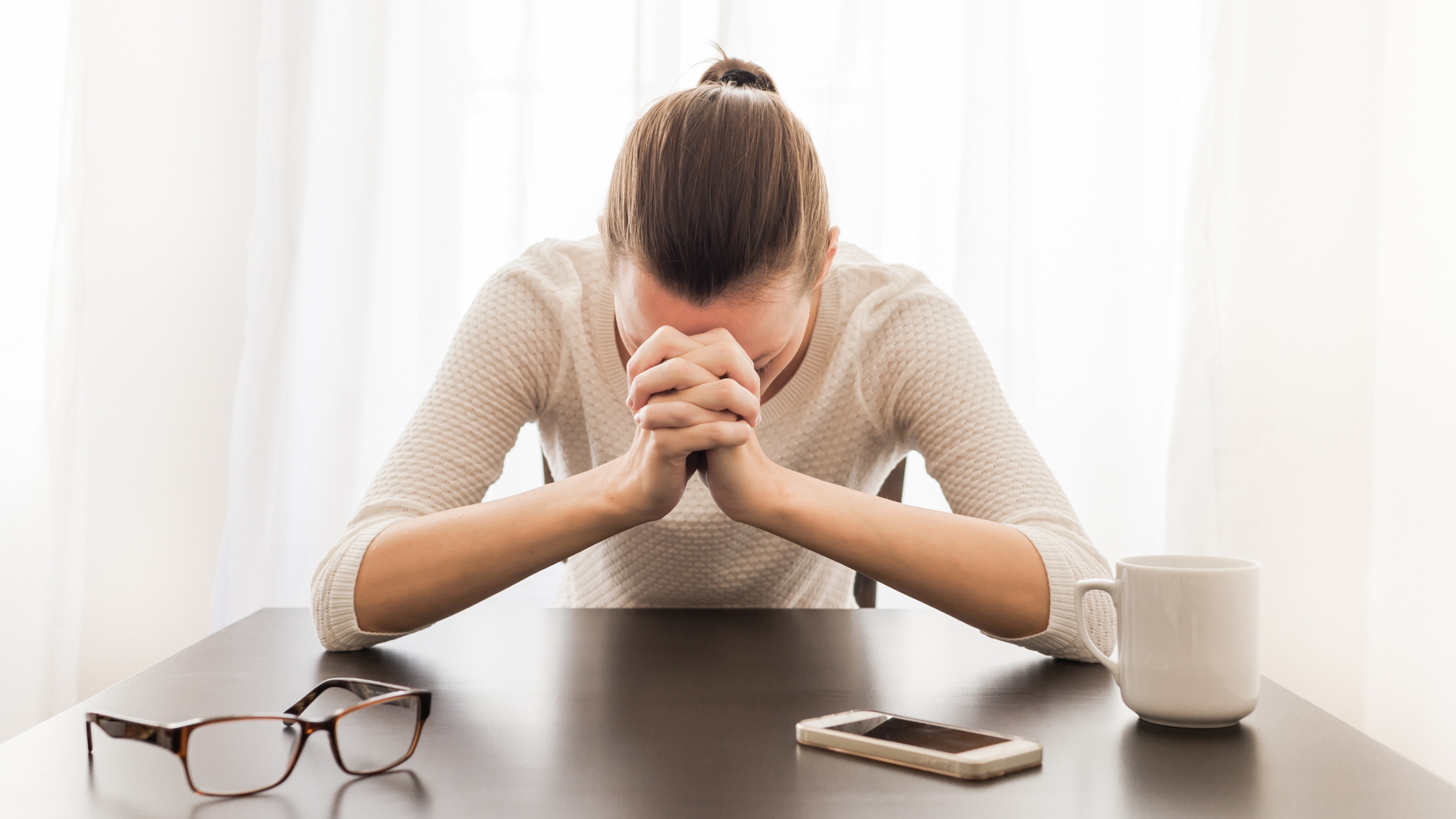 For most of us, stress is a normal part of working life.
A report from the Chartered Institute of Personnel and Development and healthcare company Simplyhealth recently found that stress has moved ahead of problems such as repetitive strain injury or acute medical conditions such as cancer to become the top reason for taking sick leave of four weeks or longer in the UK.
But how exactly does stress affect our bodies? Health experts explain everything you need to know about the scary things that happen when you feel tense for a long time:
1. Making you tired
Ever wondered why you feel tired because of stress? That's because when your body detects stress, the hypothalamus – a small region in the base of the brain – reacts by stimulating the body to produce hormones that include adrenaline and cortisol.
Cortisol, which is also known as the stress hormone, triggers the release of glucose into the bloodstream to temporarily increase energy in order to help you fight or run away. But the process also puts a strain on your body.
"Stress has a physiological effect on your body by releasing hormones into your bloodstream which accelerate your heart rate and your breathing," says Tim Hipgrave, emotional health lead at Nuffield Health. "This constant strain on your system can have an exhausting effect, leaving you feeling tired all the time."
2. Depriving you of sleep
You may be tired as a result of stress but that doesn't mean you'll be able to sleep.
"In a cruel twist, stress can also prevent you from sleeping," adds Hipgrave.
"Stress has been found to activate the hypothalamo-pituitary-adrenal axis in the brain, which plays a part in sleep-wake regulation.
"You may experience sleep loss and find that you are constantly going over the same issue in your head again and again. This is your brain working overtime to try to find a solution."
3. Causing damage to your teeth
"Bruxism, or teeth grinding, is much more likely to occur when we're stressed – around 70% of cases are due to stress or anxiety," says Dr Luke Thorley, dentist and ambassador for CB12. "Women are also more likely to be affected than men.
"Clenching of the jaw, nocturnal grinding and temporomandibular joint dysfunction (pain and dysfunction of the jaw muscles) are all physical side effects of stress, and all have a massive impact on our teeth.
"Patients have come to me with tooth sensitivity, worn enamel and facial muscle pain, all side effects of stress-induced grinding. In order to protect at-risk teeth, I would recommend a vigilant oral hygiene routine, including a high-quality fluoride mouthwash, to help alleviate the impact grinding has on your teeth.
"Those who suffer with extreme bruxism can also use mouth guards or bite guards worn at night."
4. Causing headaches
Headaches are probably one of the most common symptoms of stress.
"When we are under stress our bodies create a surge of hormones to deal with it and this surge can lead to tension headaches and muscle pain," says women's health expert Dr Catherine Hood.
"Even a light or short episode of stress from simply overworking can result in headaches."
5. Decreasing your libido
For your libido to function properly, your hormone balance and neurological pathways need to be in sync. When you are stressed, the hormones interfere with this balance and can lead to a loss of libido. For women, it can also affect their menstrual cycle.
"Stress can affect menstrual cycle and ovulation in a way that we do not understand well," says Mr Narendra Pisal, consultant gynaecologist at London Gynaecology. "It can either delay or shorten the menstrual cycle but in an unpredictable way."
---