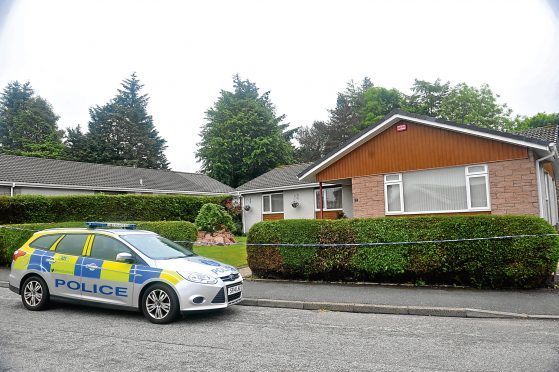 A North-east man whose wife is accused of trying to murder him stored a secret document on his computer expressing fears she might kill him, a court heard.
Iain Fullerton was stabbed "repeatedly" by his wife, Grace, 61, at their Westhill home on June 14, last year.
As her attempted murder trial continued at the High Court in Aberdeen yesterday, it was claimed the accused had caused her husband to fear for his life in 2009.
The court was told Mr Fullerton, 64, an offshore development consultant, saved a letter entitled "if" on a computer.
The file has since been corrupted, but Mr Fullerton told police it was made in case he was "found dead, with Grace responsible".
However, the alleged victim added the letter also explained the "dynamics of their relationship". Mr Fullerton claims he does not remember the attack, but supports his wife's claim she acted in self-defence and was "unable, through mental disorder, to appreciate the wrongfulness of her conduct".
Defence advocate Lili Prais said her client lashed out amid a row over drink driving by her husband, saying: "You were drinking, and your wife is terrified of you drink driving and harming someone, so hid the keys."
Mr Fullerton admits he is an alcoholic.
Jurors heard audio clips from his mobile phone, featuring the accused threatening to kill him.
In a call, recorded 11 days before the attack, she said: "I'll kill you then I'll kill myself. I've got nothing to lose."
It is alleged Fullerton locked her husband in their Brimmond Crescent home, detained him there against his will, and threatened to kill him while repeatedly stabbing him.
Fullerton is also accused of behaving in a threatening manner to her husband by shouting and swearing at him and assaulting him between January 1992 and last June at Brimmond Crescent and an Inverbervie address.
The trial continues.