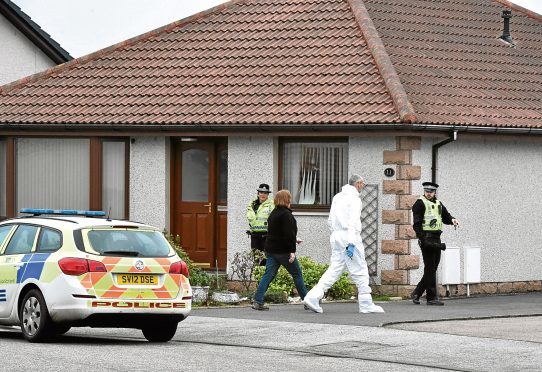 A forensics expert who examined a murder-accused's clothing told a court he could not use it to piece together what happened to the dead man.
Gary Crossan is on trial at the High Court in Aberdeen, accused of murdering Malcolm Wright at an address in Peterhead earlier this year.
It is alleged Crossan, 31, repeatedly punched Mr Wright and stamped on his head while being abusive and demanding money.
Mr Wright was taken to Aberdeen Royal Infirmary on January 26, but died the following week from his injuries.
Yesterday, forensic scientist Kenneth Brown told the jury he had attended the scene of the alleged murder and examined the clothing worn by Crossan after he was taken to the police station.
Advocate depute Alan Cameron asked him to look at a report he had carried out.
Mr Brown said it was possible that Crossan's right trainer had come into contact with wet blood and had subsequently been wiped, but noted this was not the only possibility.
He added: "If there had been a stamp into wet blood we would expect to see more contact staying on the sole."
He also examined Mr Wright's socks, and although DNA not belonging to him was present – it was not enough to show who it belonged to.
Crossan is facing a string of other charges including assault and attempted murder from a previous incident against Mr Wright.
He denies all the charges and the trial continues.