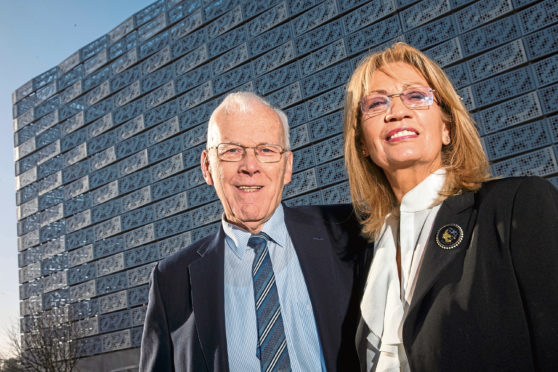 A north-east businessman has been named the third-wealthiest person in Scotland – with a fortune of more than £1.7 billion.
Sir Ian Wood and family moved up from fifth spot in The Sunday Times Rich List Scotland after their wealth increased by £112m in the last 12 months.
One of the leading players in Aberdeen's oil boom years, Sir Ian's Wood Foundation gifted £10.7m to build a car park at Aberdeen Royal Infirmary, which is free to patients and visitors.
The 75-year-old now devotes much of his time to charity through his foundation, set up in 2007.
He stepped away from the day-to-day running of his oil services business, Wood Group, in 2012. Sir Ian sold most of his stake in the business over the years and now retains only a 1.2% holding worth £50.4m.
His JW Holdings fishing operation showed profits of £2.4m in 2016 and it has assets of more than £20m.
A family investment fund grew in value by some £75m in 2017-18 to help account for this year's £112m rise in the Wood family fortune.
Robert Watts, the compiler of the list, said: "Our list of Scotland's wealthiest people epitomises the seismic change we've seen over 30 editions.
"This is now largely a group of self-made individuals, with people like Sir Ian Wood growing billion-pound businesses through their vision and tireless endeavours.
"The days when the Rich List was dominated by aristocrats and inherited wealth are over."
The Grant Gordon family – which runs William Grant & Sons distillery in Banffshire – came top of the list with £2.57bn, an increase of £202m.
The Thomson family – which owns the Evening Express and Press and Journal – was sixth on the list with a fortune of more than £1.35bn, up £67m during the last year.
Eighth on the list is car sales specialists the Clark family. Arnold Clark was Britain's first car sales billionaire and his family now has a wealth of nearly £1.2bn, a £75m increase.
New entrants to this year's list are BrewDog millionaires James Watt and Martin Dickie.
Mr Watt came in at 28th on the table with a fortune of £262m while Mr Dickie came 33rd with £228m.
The duo are the wealthiest new entrants in this year's list.
They came ahead of other notable entrants across Scotland including Sir Andy Murray at number 80 with £83m and Calvin Harris in 63rd place with £140m.
Aberdeen FC chairman Stewart Milne is in 78th place with £115m. The businessman dropped from 57th place last year as his wealth tumbled by £25m.
Other notable entrants include Toto and Susie Wolff at 21st with £322m, Duncan Bannatyne in 23rd with £280m and JK Rowling in 14th with £700m.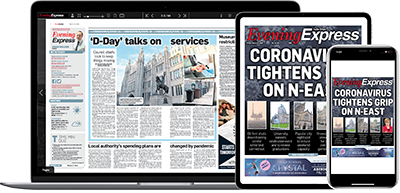 Help support quality local journalism … become a digital subscriber to the Evening Express
For as little as £5.99 a month you can access all of our content, including Premium articles.
Subscribe