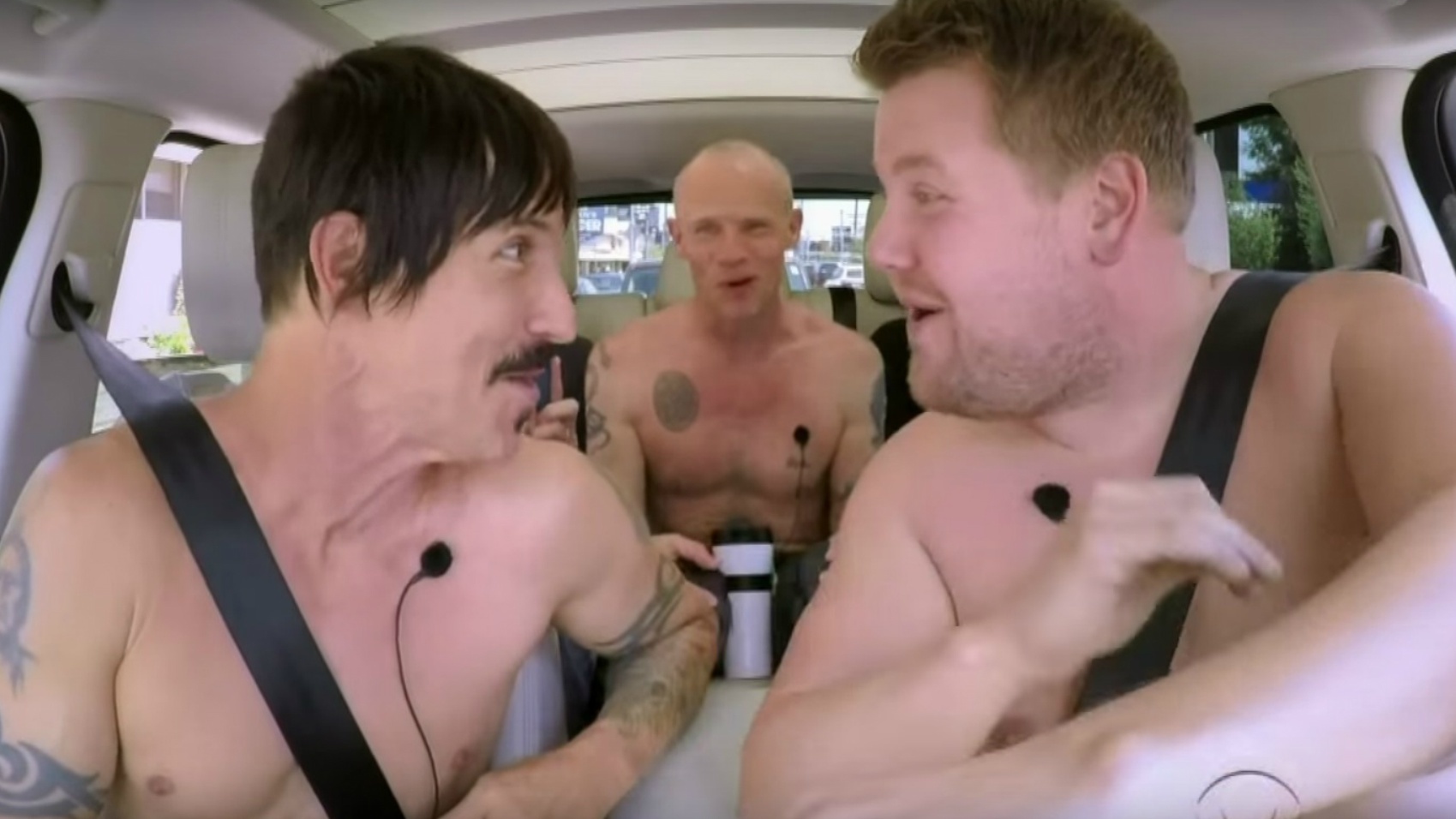 Let's hope everyone was wearing deodorant as James Corden got topless with the Red Hot Chili Peppers in the latest edition of Carpool Karaoke.
Driving around sunny LA with Anthony Kiedis, Flea, Chad Smith and Josh Klinghoffer in the car, James and the boys belted out hits from Can't Stop to The Zephyr Song.
But before they whipped off their T-shirts, James and Anthony got familiar with each other's bodies during a wrestle on the lawn of a stranger's house which the Chilis frontman won.
Anthony also revealed a slightly creepy story about when Cher used to babysit him when he was 12.
He said: "She was fit and fine. I had just hit that hormonal plateau… We hung out, I slept in her bed.
"I actually watched her through the crack in the bathroom door getting ready for bed. I was in my jammies, getting ready to get some zzzs, she dropped her negligee and I was like, this is happening now."
Asked if she remembered, he said: "I asked her and she was like, 'What are you talking about?'"
Between new track Dark Necessities and classic Under The Bridge, James had time to quiz them on the most rock and roll thing they'd ever witnessed.
Chad replied: "We played a festival in Holland many years ago and out in the crowd I saw two guys having a fight with their prosthetic legs. One had a shoe on, and the other one didn't."
James was also treated to Anthony and Flea's rendition of their teenage song Heemi Lheemey.
Flea explained: "We were 15 years old sleeping on a rock out in the woods, smoking large quantities of marijuana in the Sierra mountain range and we wrote Heemi Lheemey."
After listening, an incredulous James asked: "Are you sure it was just marijuana?"
The Red Hot Chili Peppers' new album The Getaway is released on Friday.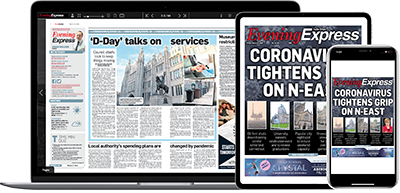 Help support quality local journalism … become a digital subscriber to the Evening Express
For as little as £5.99 a month you can access all of our content, including Premium articles.
Subscribe