The first teaser trailer for the BBC's revamped Top Gear series features an array of supercars and classic automobiles – from the McLaren 675LT to the Ferrari F12 TDF, to the three-wheeled Reliant Rialto.
Car enthusiasts will not be disappointed as the likes of the Aston Martin Vulcan, Zenos E10 and Ariel Nomad are put through their paces around the track.
The clip also shows new host Chris Evans looking a bit queasy as co-presenter Sabine Schmitz takes him for a spin – and she is forced to pull over and let him out of her pristine red Audi R8 to vomit.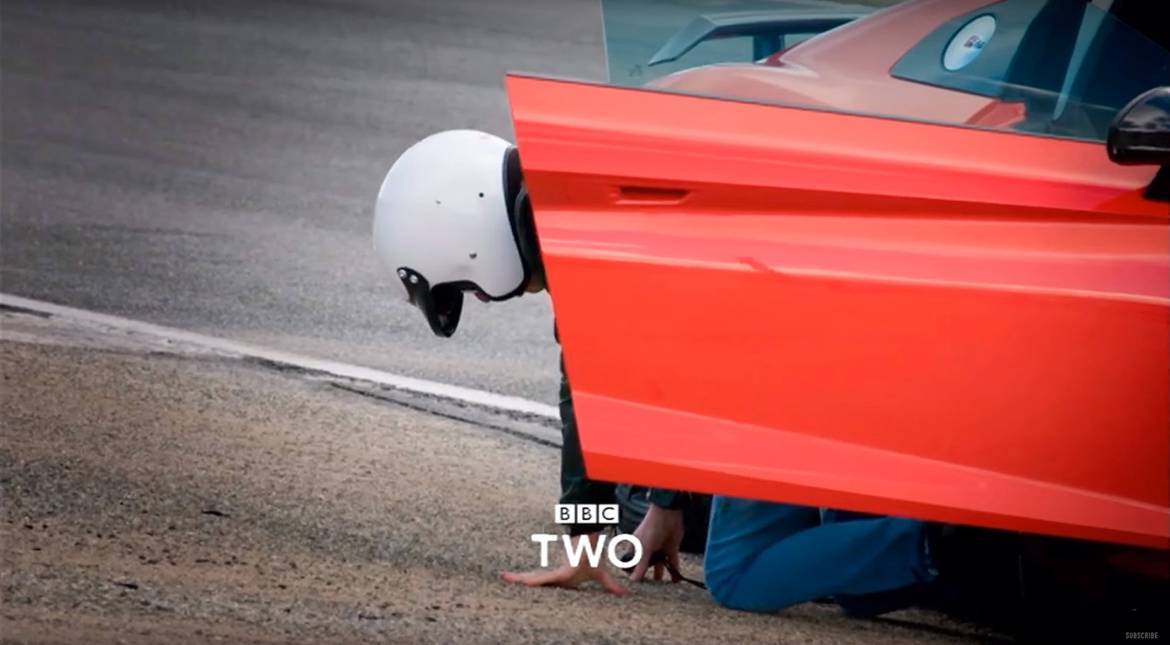 Co-host Matt LeBlanc is shown "driving" a Reliant three-wheeler from London to Blackpool – although he is stuck on the back of a recovery truck on the M6 after it breaks down.
Scowling in his coat and American flag helmet and sneezing in the cold, he complains: "I'm going to have a good long talk with the wardrobe department. With a stick. A big stick."
The former Friends star broke down in a retail outlet car park in Staffordshire and was forced to make an unplanned pit stop in his stars-and-stripes emblazoned car part-way through the motor show's London to Blackpool challenge. He was meant to be racing co-host Evans, whose car was covered with the Union flag.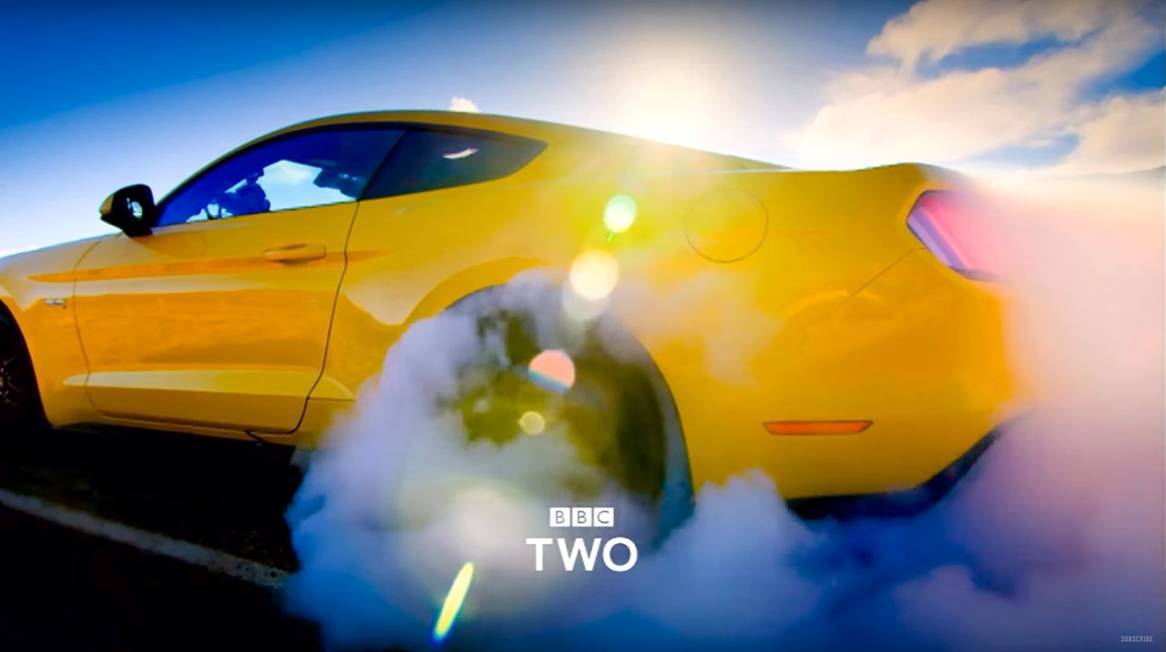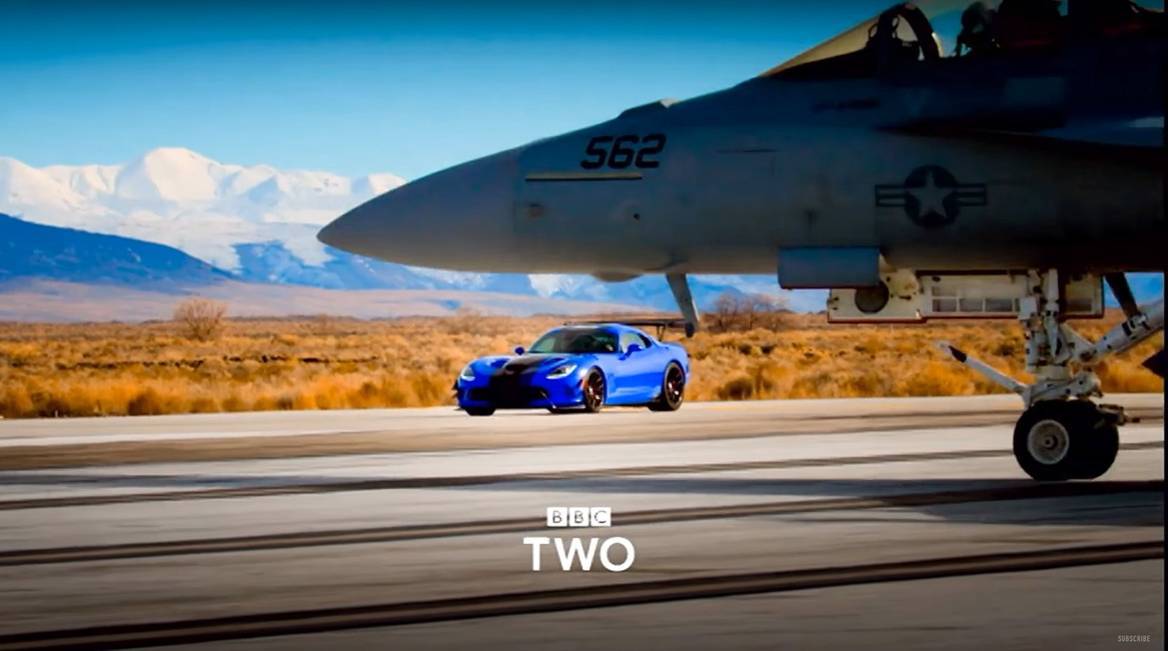 Jenson Button also makes an appearance, giving Evans a spin around the track in a bright green McLaren 675LT.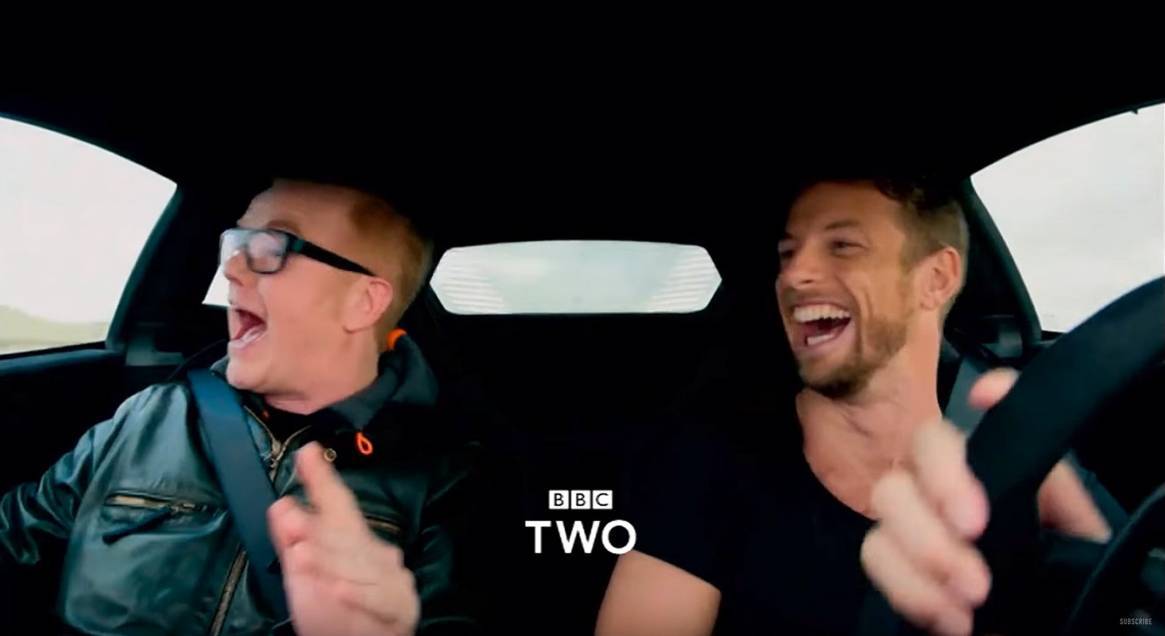 Included in the trailer are clips from filming in the UK, US, Morocco, France and the UAE.
A Dodge Viper ACR with a Browning machine-gun roof attachment makes an appearance in Nevada, while a yellow Ford Mustang is shown in Scotland. Car fans will be able to spot an orange Ariel Nomad in Morocco and a Ferrari F12 TDF at Paul Ricard circuit in France.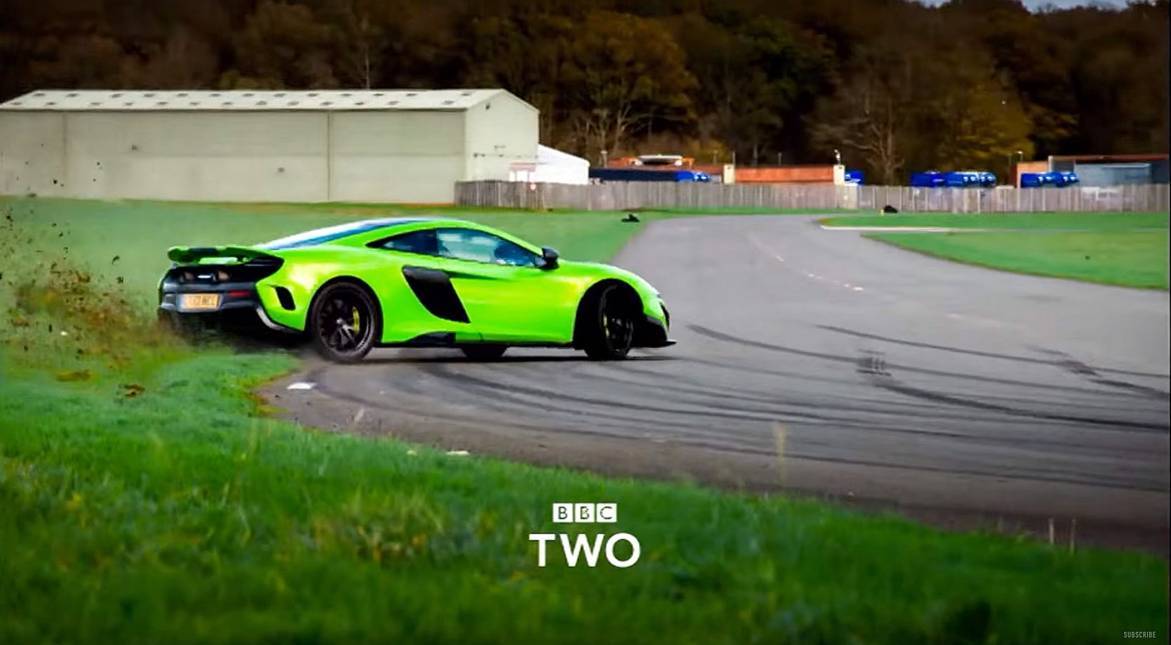 However, there is no footage from Kazakhstan – as a big budget Top Gear trip had to be cancelled when the team were not permitted to fly from Moscow.
It was revealed on Wednesday that, after a dispute between the airline and Kazakhstan, flights were grounded and the Top Gear team were not able to get any further than the Russian capital. They were forced to return to London empty-handed.
The BBC told the Press Association: "Through no fault of the Top Gear team, the airline carrying them was not permitted to fly from Moscow to Kazakhstan and so they returned to London.
"They intend to visit Kazakhstan in the future to shoot the planned film there. The BBC will be looking to recoup the cost of the flights."
Also not included is footage of Matt LeBlanc and rally driver Ken Block performing "doughnuts" around the Cenotaph in London.
The stunt caused an uproar, with Evans apologising and promising the footage would not be aired.
The show will be re-launched in May.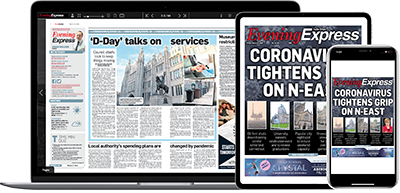 Help support quality local journalism … become a digital subscriber to the Evening Express
For as little as £5.99 a month you can access all of our content, including Premium articles.
Subscribe