Video: Motorhome filmed driving wrong way along A9
A video has emerged of the hair-raising moment a motorhome travelled the wrong way up the busy A9 in Perthshire.
The incident, which happened at around 5.50pm on Sunday, was captured on a camera by a stunned eye witness near Ballinluig.
Speaking to The Courier, Alan McConachie, 25, said he spotted the rogue vehicle as he drove home.
"I was behind the motorhome for miles," he said. "As the road became the dual carriageway, they swerved across the centre line into the fast lane of the opposing road."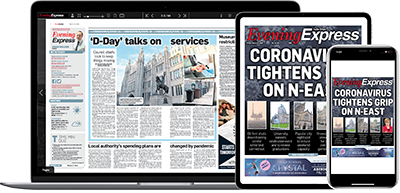 Help support quality local journalism … become a digital subscriber to the Evening Express
For as little as £5.99 a month you can access all of our content, including Premium articles.
Subscribe