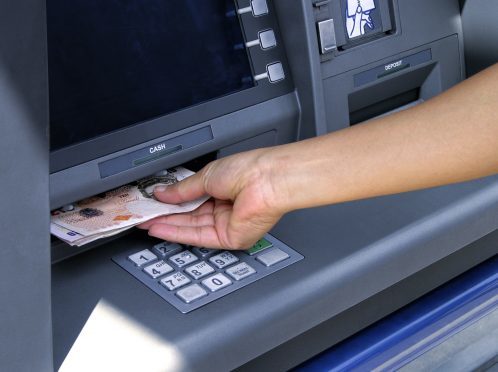 Two men have been charged after skimming machines were found on ATMs.
The devices were found on machines in two Scottish towns and reported to police last Friday.
They work by taking the persons card, filming them entering their pin code, and then refusing to return the card after an attempted transaction.
Cash machines in Nairn and Beauly were affected in this incident.
Two men, a 24-year-old and a 25-year-old, have been charged in connection with the incidents and are due to appear at Inverness Sheriff Court.
And Police Scotland today issued advice on the signs that could indicate that a cash machine has been tampered with.
Check the card reader and the front fascia for anything that appears to be out of the ordinary before inserting your card.
Check for any unusual attachments to the ATM.
Cover the PIN key pad as you enter your number by obscuring it with your free hand.
If anything looks out of place, they should not enter their card or PIN number but should immediately inform the authorities.
If you insert your card, and it appears to be retained or jammed, check the fascia and notify the bank or service provider immediately. Contact the police and service provider immediately should you discover a device attached to an ATM.
Check your account balance regularly and inform your bank immediately if your account shows any transactions you did not make.
Officers also ask anyone who suspects a machine may have been tampered with, or anyone acting suspicious near an ATM to contact police as well as staff at the bank or shop where the machine was located.
Detective Inspector Richard Baird said: "We do not want to alarm people unduly about the use of cash machines but the public should be alert to this type of activity and take sensible precautions.
"Our inquiries are ongoing in relation to the recent incidents and anybody who has information should get in touch with us as soon as possible.
"Anyone who finds any suspicious device or has any information regarding suspicious activity around cash machines is urged to contact Police Scotland on 101, or Crimestoppers on 0800 555 111."