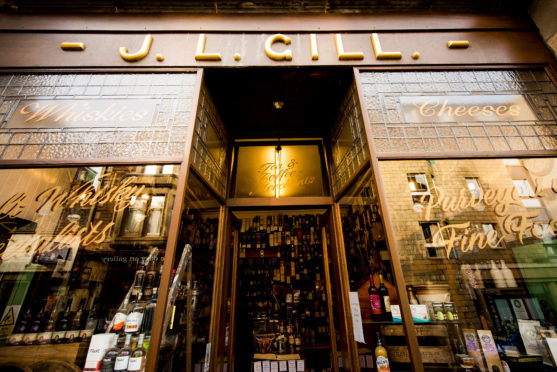 The owners of a family-run whisky shop have been left reeling by the second break-in this month.
Thieves stole collectors' items worth thousands of pounds from Crieff-based J.L. Gill, which sells a range of Scottish produce.
Some 26 bottles of whisky and sherry were taken in the early hours of Friday morning, with one alone worth up to £10,000, as well as tobacco and cigars worth £1,000.
It comes less than a month after the shop was targeted by thieves between Hogmanay and January 4. Only two bottles were taken on that occasion but they had a combined value of £10,000.
The list of stolen bottles includes;
Macallan 30 year old whisky
Macallan 18 year old whisky
Macallan Rare Cask Black whisky
Macallan Rare Cask Red whisky
Old Perth Whisky
Longrow Sherry Cask whisky
Longrow 18 year old whisky
Highland Park Fire whisky
Arran Brodick Bay whisky
Glenfarclas 25 year old quarter cask whisky
Adelphi Bunnahabhian Sherry Cask whisky
Elijah Craig bourbon 12 year old
Glenlivit Code whisky
Oban 21 year old whisky
Glengoyne 21 year old whisky
Springbank local barley whisky