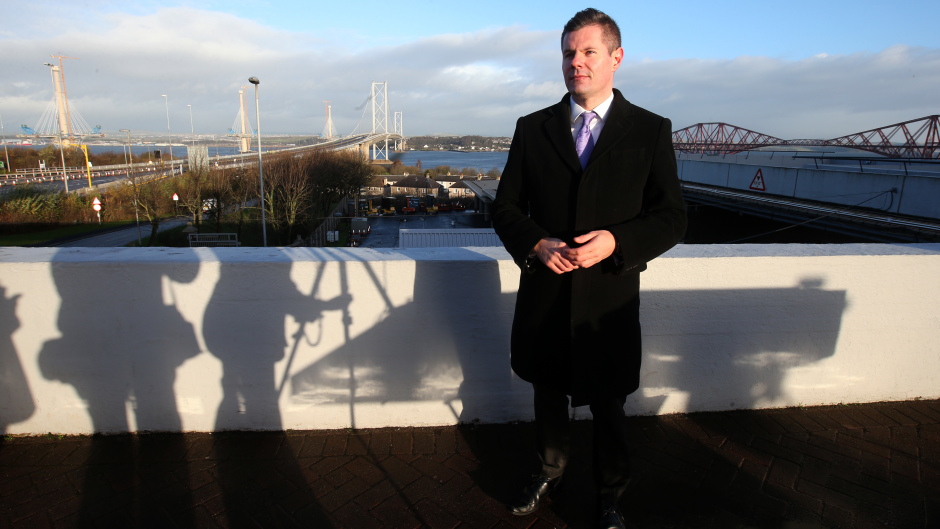 The SNP has suffered its second Holyrood defeat this week over plans to hike council tax for the highest bands.
Finance Minister Derek Mackay wants to raise council tax in bands E and above and funnel council tax money into a £100m government education fund.
But the SNP was forced to accept a Green Party amendment to its plans stating the policy would "undermine the principle of local accountability and autonomy" after MSPs objected to council tax being used to fund Scottish Government policy.
The SNP tried to get rid of the criticism but was defeated, following on from Wednesday's defeat over the Offensive Behaviour at Football Act.
The vote means the council tax plans are likely to go ahead next year – but there is serious pressure for more radical changes before 2020.
Finance Minister Derek Mackay accused opponents of playing politics.
He said: "Opportunistic opposition may well be convenient but mature politics requires politicians to act on principle.
"This policy would raise money in a progressive manner, with the cost falling on those with higher value property.
"We all have a duty to show we're beyond party political games on these matters."
North-east MSP Lewis Macdonald, Labour, said Mr Mackay should now draw up new plans for future budgets.
He said: "This is the second government defeat this week.
"The SNP needs to pay serious attention to evidence their policies are failing across a range of areas, including justice and now taxation.
"The Scottish Government should not be raiding the budgets of councils in order to pay for government policies."
North-east MSP Liam Kerr, Conservative, called on the Minister to ditch the plans.
He said: "The SNP should abandon this multi-million pound tax grab which will disproportionately hit home-owners in the North -east of Scotland.
"In Aberdeenshire alone, more than 40% of households will face an increase in their bills, but will not see the benefit of that extra income spent in their local area.
"Instead, the money will be clawed back by central government to fund SNP priorities in other parts of the country. That simply flies in the face of local democracy."
North-east MSP Mike Rumbles, Lib Dem, said the plans should be torn up.
He said: "Extra funding for education is essential and the Scottish Government's record on closing the attainment gap in education is poor.
"But if the SNP want to introduce a national policy then it should be paid for out of central government funds – they should not tie the hands of councils by cutting local funding in this way.
"Local taxation should be applied to local priorities and the SNP should go back to the drawing board."