Prince Charles has a bash at silversmithing during visit to new north-east smiddy centre
Prince Charles tried his hand as a silversmith as he visited a north-east town.
The Duke of Rothesay toured the new Smiddy Centre of Excellence for Silversmithing and Jewellery in Banff, which offers skills development opportunities to people around Scotland including isolated and vulnerable young people.
Business partners Kate Pickering and Scott McIntyre opened the centre in September after six months of work to renovate the Auld Smiddy into a skills base for workshops.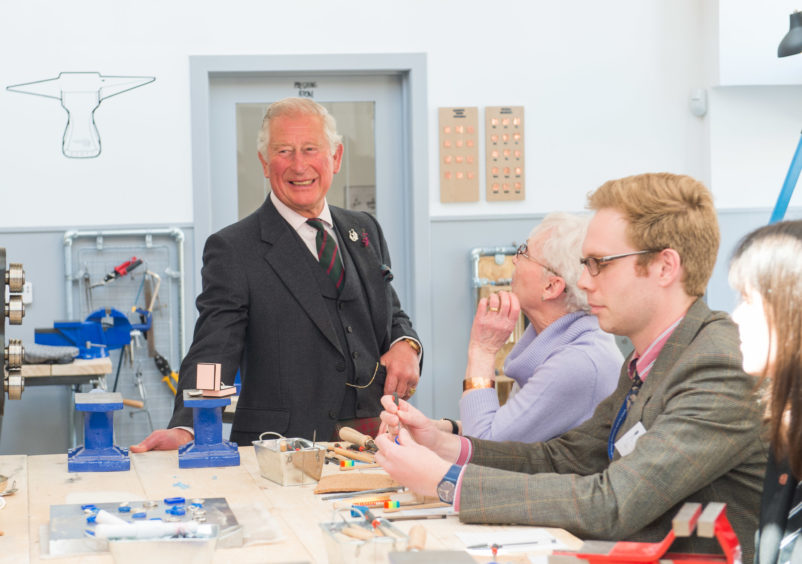 To mark the duke's visit, they presented him with a quaich made at the centre, before silversmith Megan Falconer introduced him to some of those taking part in a session.
She also showed him how to planish – smooth and finish – a communal bowl, handing him a hammer to get to work.
Ms Falconer said: "Everyone has had a bash on the bowl and I asked His Royal Highness to use the hammer to remove the marks from when the bowl was being raised.
"I was quite nervous showing him how to do it but he really got into it. It was lovely to meet him and he seemed interested in what we do."
The Smiddy has been launched as part of the wider regeneration of Banff and it is hoped visitors from across the country will be tempted to try out the traditional skill.
---
---
It was funded by the Banff Conservation Area Regeneration Scheme, Creative Scotland, the Scottish Government, Historic Environment Scotland and Aberdeenshire Council.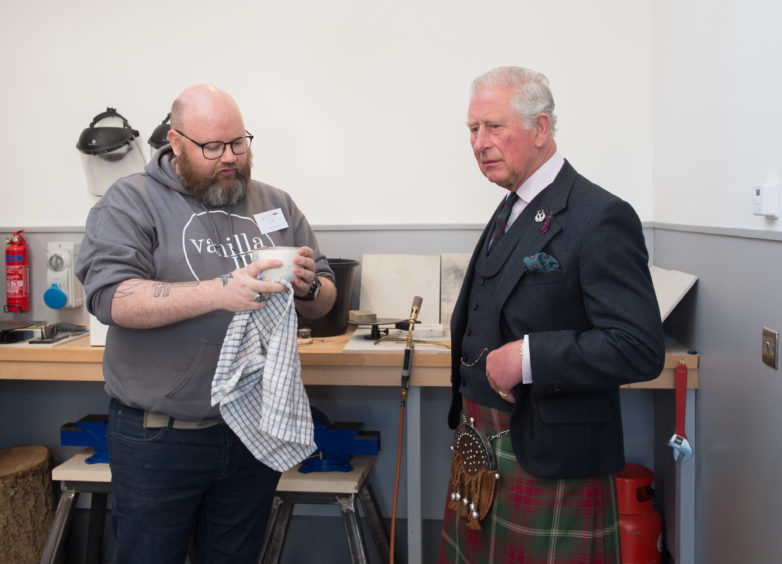 During his visit, Prince Charles unveiled a plaque at the centre to mark it officially open and signed the guest book.
He then walked through the town and along High Street to visit Banff Museum, where he viewed local silverwear.
The prince received a guard of honour as he visited a Scout hut in the region.
Charles was greeted by members of the 1st Macduff Scouts at their newly refurbished hut in the coastal town.
The prince was shown how to loop cord to make a colourful key ring and told scouts Jenny Duncan, 12, and 17-year-old Phoebe Wiseman: "I wouldn't know where to begin."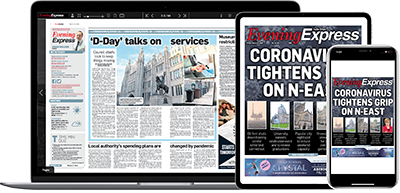 Help support quality local journalism … become a digital subscriber to the Evening Express
For as little as £5.99 a month you can access all of our content, including Premium articles.
Subscribe