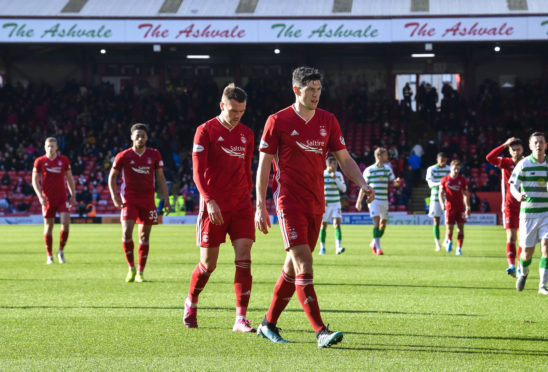 On the back of the two painful games against Rangers and Celtic in the Premiership so far, Derek McInnes will demand his players are competitive against the Gers at Pittodrie on Wednesday night.
The 5-0 defeat at Ibrox in September was the Dons' biggest defeat since 2010 and the response to the performance in the 4-0 home loss to Celtic was equally critical of the Reds.
It's imperative there's no lethargy in the Granite City this time around, and McInnes will want his men energetic, scrapping for every ball and not giving the opposition any space or time to play when they have it.
The game is a big test of Aberdeen's attitude.
The supporters expect them to show that they can take on the Glasgow clubs over 90 minutes, if not over the course of a season.
When Rangers were out of the top-flight, the Dons were Scotland's second force, but this has changed
I think most Aberdeen fans will recognise the team won't be romping over Rangers or Celtic at this moment in time, but what they are looking for is a competitive side, who want to make a statement despite the financial arms race the other teams are engaged in.
That's something they've certainly not shown so far this campaign.
A positive result against a team who are flying high would give the Red Army one hell of a boost.