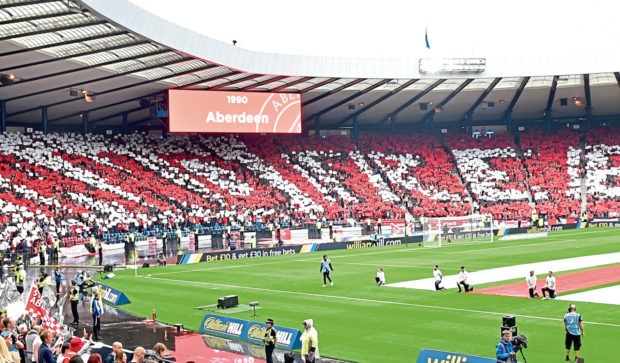 The SPFL should take notice of the frustration of both clubs and supporters at the scheduling of the Betfred Cup semi-finals.
The Evening Express have a petition asking to change the time of the Dons' noon kick-off time on Sunday October 28 against Rangers.
The fact the SPFL have taken the unprecedented decision to play the other semi between Hearts and Celtic at Hampden on the same day has added to fans' fury.
The SPFL should take the petition from the Evening Express very seriously.
When there is an uproar and response from fans questioning the scheduling the SPFL cannot bury their head in the sand.
They should be listening to fans and the clubs involved.
If there is any other way of restructuring the fixtures then do it.
According to the authorities they have looked at all the different options and playing both semis at Hampden, pictured, on the same day is the best one. That doesn't mean to say it can't change.
It is a frightening logistical operation to put two semi-finals involving Aberdeen, Rangers, Hearts and Celtic in the same ground on the same day. It is something that they should have tried to avoid.