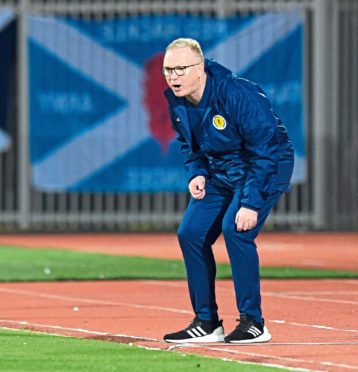 Scotland boss Alex McLeish deserves real credit for getting a young squad to perform so well.
Alex, pictured, has fielded a relatively young team in the Nations League games and topped Group C1 to secure a Euro 2020 play-off spot in March 2020.
He did that despite intense pressure from social media, supporters and the media ahead of the crucial double header with Israel and Albania.
Some people have said Alex stumbled into that formula of using young players.
However, I don't accept that as he has taken what is available and blended them into a team that have given the Tartan Army genuine hope of reaching the finals.
That is what everyone should be focusing on. Scotland have secured that play-off spot by topping their Nations League group.
However, another spin-off is that the Scots have now been elevated into Pot 3 for the Euro 2020 qualification draw.
Scotland can qualify for the Euros by the traditional route so they do not have to go down the play-off route.
As we are now in Pot 3 we will get a big gun from Pot 1 in the draw in Dublin on Sunday.
However, the top two qualify so we are then hoping we get a team from Pot 2 that will give us a chance of getting the better of them.
We should be taking care of teams in the pots below us in the group.