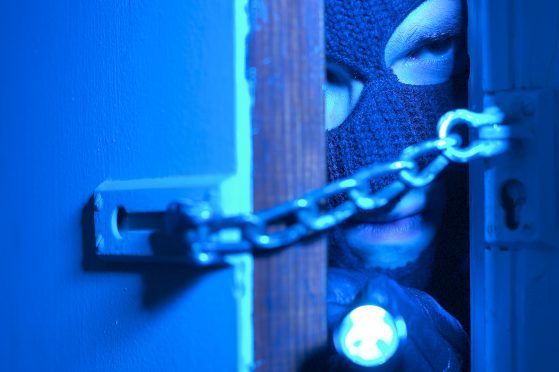 If I must consult a psychiatrist, the shrink just might unearth why I am unlike three-quarters of dads who, according to a survey, are too scared to investigate strange noises around the house during the night.
But, put me on foreign soil and I'm rather warier.
A study carried out by a national CCTV company says it's the mums who show courage when things go bump in the night while the husband – or even the bidie-in – cowers under the duvet.
Many moons ago when the Gilfeather clan headed off to the Loire Valley and a fortnight in a gite – a remote, lovely but lonely farmhouse where animal and other noises kept me awake most nights – I felt a teeny-wee bit apprehensive.
"Why is that perfectly-cut, thick, four-foot long branch propped-up against the wall of our bedroom?" I asked myself.
My instant answer was that because previous occupants had encountered breaker-inners-and-enterers, they had left the would-be weapon for the next guy.
So, each noise was investigated nightly as I tip-toed downstairs, club in hand, ready to do battle with a Frenchman or two; maybe even three.
Strangely, I have no thought for personal safety at home and even gave chase when the darkened figure of a man entered my bedroom at 6am one pitch-black February morning in 1987.
He was quicker than me down the stairs, out the already open back door and gate and into the nearby park.
Being barefoot and trying to keep my jim-jam trousers from ending up around my ankles as I raced after him in the very stoney back lane was a handicap.
My wife? She couldn't stop laughing at my semi-clad predicament.