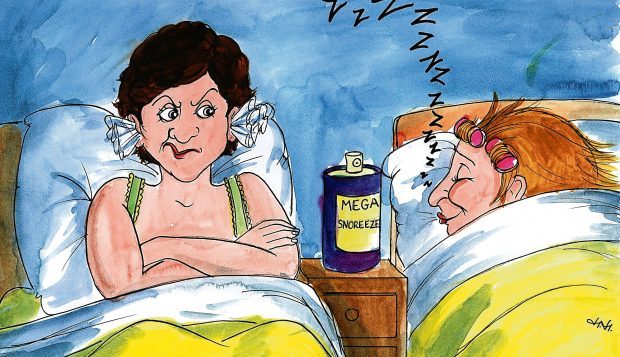 Still a whilie to go before my sentimental journey back to Sorrento, but my usual panic-mode has already kicked in.
Those daft enough to read me regularly may recall I'm heading back to Italy with the quine I was there with more than half a century ago, when we were 17-year-old innocents.
She has very little memory of the hol, while I've full-colour vision of what I thought was the most magical time of my young life.
However, I'll be able to help her relive the past thanks to my trusty, 1965 page-a-day diary, with every event recounted in teenage-thrilled detail.
Whether we actually try to recreate some of what we did first time round remains to be seen. A visit to Capri certainly. But I doot totterin' up and doon Sorrento's main drag eyein' up the local loons is quite our scene any more.
So the diary was the first thing into the suitcase I dug oot from the cubby-hole for some early, stress-free packing. Just as if …
Even though we're away only a week with a not unreasonable weight limit of 20 kilos, having loaded in my mountain of knickers (and emergency knickers) and half a Boots' of toiletries, I'm already nearly maxed oot.
But my major holiday hassle is the sleeping arrangements.
We're sharing a room which, with my luck, will probably be the size of the aforementioned cubby-hole, with barely a gap between the twin beds.
And, I'm black-affronted to reveal, I'm a snorer. She, on the other hand, doesn't bear snorers easily.
Neither of my hubbies ever complained about my nocturnal ootpourings, so I can only assume they've developed in al' age. It really disnae come itsel'.
There's no problem when we're at her hoosie in France with oor ain bedrooms, but on the pucklie times we've shared a hotel room (for only a couple of nights) it's been literally a nightmare.
She canna sleep and keeps shoving and scraiking me awake.
I desperately try not to sleep, but aye fall into a deep roar.
Gamely, she's tried ear-plugs which hurt her lugs.
I've bought copious quantities of that Snoreeeze stuff, which is utterly vile.
The taste makes me cowk when I spray it into the recesses of my sonorous thrapple.
More to the point, it doesn't make a blind bit of difference to my snortings or their decibels.
Fearing our decades of friendship might finally be on the line, a few weeks ago I went on the net to research anti-snoring solutions.
Short of major surgery to my air passages, there doesn't seem to be any magic cure to silence the sleeping Mo.
So I'm trying a two-pronged approach for Italy.
I've bought a different throat spray, whose taste apparently won't make me retch, AND nasal strips to do fa-kens-fit to my schnozzle ie both offending orifices covered.
It's maybe just as well I won't be on the hunt for a handsome signor, as I was 52 years ago.
He wouldn't half get a Sorrento sorprenderti (that's shock in Italian) if he got me anywhere near a bedroom!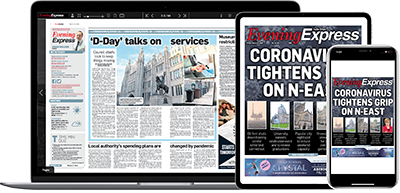 Help support quality local journalism … become a digital subscriber to the Evening Express
For as little as £5.99 a month you can access all of our content, including Premium articles.
Subscribe