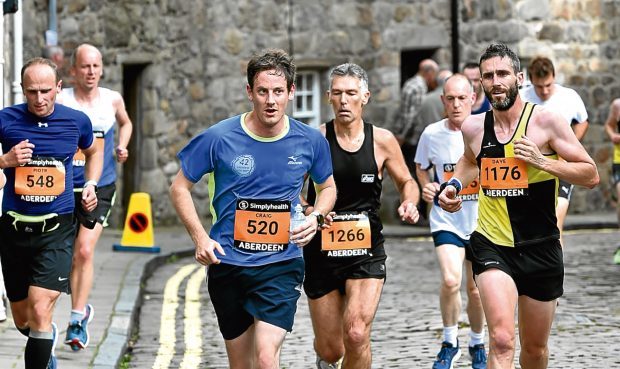 The Great Aberdeen Run underlined why the city council is right to attract high-profile events – although they have the impact they deserve only if the weather god answers prayers.
Strolling towards the Union Street finish line alongside the last of the stragglers – me walking on the pavement en route to the shops and they about to utter: "thank goodness it's all over" – it was clear the occasion had been embraced by competitors and spectators alike.
The bars, restaurants, shops – and probably A&E – were busier than normal for a Sunday afternoon, as people of all shapes, sizes, physical condition and ages enjoyed themselves; I think.
Even the serious runners, many of whom looked like they could do with a good plate of soup, seemed to be having their own version of fun.
It all boosts the local economy, of course, and it reminded me of the four hour and 15 minute "Why the devil am I doing this?" Dundee marathon I ran in 1985.
It was a horrific experience given that I completed 23 of the 26 mile route with an excruciatingly painful knee.
It took place on one of those April days with four seasons; during which we had a phase of bitterly cold temperatures then a hailstorm that lasted long enough for 38 runners to be removed due to hypothermia.
A fun run? Well, not for them.
For those who finished what you set out to do in Aberdeen last Sunday – well done.
Next time this event comes around, however, I will stick to the pastime I call Strictly Come Watching.