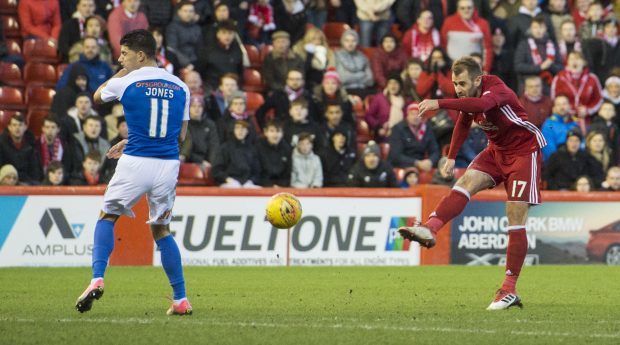 Winger Niall McGinn's superb solo goal in the 3-1 defeat of Kilmarnock and his impressive shift underlined how big a coup securing his return will be.
The impact of securing the Northern Ireland international's return to Pittodrie on a long-term deal until 2021 can't be underestimated.
I know from experience after a long career in defence that McGinn is the type of player defenders hate facing.
Not only does he create goals he also scores them, and his return will add an extra dimension to the Dons.
McGinn is dangerous and threatening when in possession and delivers curling crosses into the penalty area.
For a defender, trying to deal with those types of delivery is very difficult whereas attackers absolutely love those crosses as they are so inviting. McGinn was extremely influential against Kilmarnock and looks like he has just taken up from where he left off before going to South Korea.
He has such an experienced, calm head and that led to a superb goal when he ran 50 yards before shooting into the far corner.
Normally a goal of that quality would be the talking point of the game – but Scott McKenna topped it with a 40-yard wonder goal.
It is no surprise Hull City have pitched in with three bids for McKenna.
He is a special talent who attacks the ball so well at both ends of the pitch, so I can understand the interest from down south. That interest is only going to increase after this top drawer performance.
Thankfully, Aberdeen are adamant he is going nowhere in this transfer window. McKenna was the player who turned the game against Killie. For the opener he got up well to meet McGinn's cross and fired in a powerful header that crossed the line before Adam Rooney followed up to fire it into the net.
Moments later he hit an incredible goal. At the time I was thinking: 'what are you doing, son?'.
But although he is just 21 and in his first full season as a first team regular he had the self belief to hit it. McKenna will have a long, successful career ahead of him but I don't know if he will ever be able to match that goal. No doubt more teams in England will have sat up and took notice of McKenna after his performance.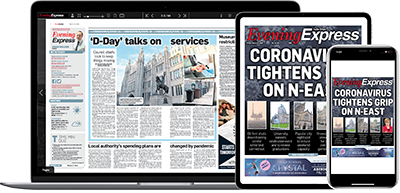 Help support quality local journalism … become a digital subscriber to the Evening Express
For as little as £5.99 a month you can access all of our content, including Premium articles.
Subscribe