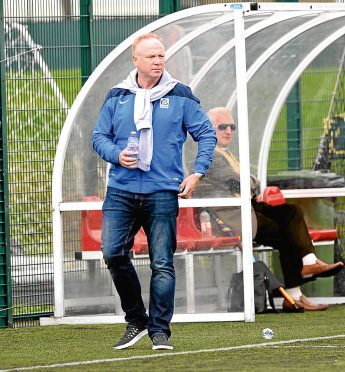 Whoever is given the Scotland job, they should be appointed on the proviso it's a qualify or you're out gig.
Some maintain Gordon Strachan was right to be given another crack at getting the national side to a major tournament after they fell short of Euro 2016.
Despite the Dark Blues finishing outside the top two in the worst group, there's a section who think "improvements" were made in the failed World Cup bid.
Scotland played well towards the end of qualifying this time, as opposed to the Euro campaign, where they played well towards the start. Not exactly strides forward.
The national team manager's job should be two years and one campaign, but a lot of our bosses seem to get another go, even though there's no real football information to back this decision. You could put a case forward for giving the manager a mulligan if the Scots reached the play-offs for a major tournament and missed out because they drew a giant like Italy, Sweden or Croatia.
However, especially if it's a Euro campaign and the gaffer can't get you into Europe's top 24 teams, my view in most non-qualification situations would be to axe him.
So who do I think should get the job?
Well, there are no stand-out candidates.
Alex McLeish is at the right age and is possibly more suitable than he was in his first spell – where he left to manage Birmingham City.
The favourite at the moment is Michael O'Neill, the current Northern Ireland manager.
To get the job in the next few months – SFA chief executive Stewart Regan has said an appointment might not be made until the summer – Northern Ireland had to realistically fail to reach next year's World Cup, which they did not.
Hiring a manager on the back of a failure seems odd, but O'Neill did get an ordinary side to the Euros.
I don't think there's any rush.
Many seem to subscribe to the view national team bosses need to time to develop players and it's nonsense.
They get about a week to 10 days with the players a few times a year and I was never developed by Jock Stein.
The Scotland boss' job is to pick the best 11 players he can and motivate them to play well for the shirt.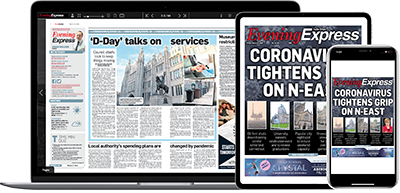 Help support quality local journalism … become a digital subscriber to the Evening Express
For as little as £5.99 a month you can access all of our content, including Premium articles.
Subscribe