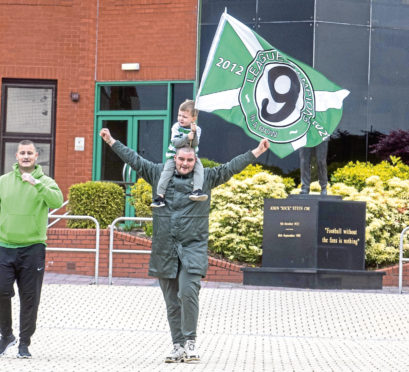 The decision to end the Premiership season was a sensible one and now all the focus needs to be on how next term can be started.
The top flight campaign was officially called yesterday after an SPFL board meeting declared Celtic champions and saw Hearts relegated.
It's a decision that's been staring everyone in the face for quite some time.
But the clubs and the SPFL board had to give it every opportunity to try to play the remaining games.
However, in the current situation it doesn't make sense for the top flight to try to finish the campaign at all costs.
It's not like the English Premier League where they are facing a £700 million black hole in terms of broadcasting revenue that would need to be paid back if they don't finish the season.
There's not that same incentive in Scottish football.
Most Premiership clubs seem to be of the view that we can't allow anything to stand in the way of next season.
Next term is also the start of a new broadcast deal with Sky which is more financially lucrative so there is more incentive to ensure next season runs smoothly because of the money at stake there, than there is to try to complicate things by finishing this campaign.
The clubs have been consulted about this decision and it has been on the cards, but I'm still expecting some fallout from a couple of clubs at the top and bottom of the league in the next few weeks.
It seems like the clubs are in broad agreement and now that the campaign is over nobody can rest on their laurels – there need to be plans in place for a restart in Scotland at some point.
There will be fallout from the decision and people will question sporting integrity.
But we're in such an unusual and unprecedented scenario that people will need to accept the decision that is made.
The SPFL is still a members organisation and decisions aren't made without the clubs agreeing to it.
The Premiership clubs indicated they would accept the season being called off prior to yesterday's SPFL board meeting and it's now up to them to deal with it.
Next season needs to be the focus now because it looks like it will be a challenge to play it in the usual time-frame.
Germany's Bundesliga has restarted, Spain's La Liga is also trying to restart along with the English Premier League so when it comes to a restart Scotland will have some templates to follow.
I think when football resumes in Scotland it will only be the Premiership clubs initially.
For Championship, League One and League Two clubs, if there are no crowds allowed into grounds then really it's a non-starter.
They don't receive much in the way of TV revenue so if there are no fans it doesn't seem feasible for them, so I'd expect a restart to initially be only the Premiership behind closed doors.
It's worth remembering that, although other leagues are starting, they could be shut down if the virus starts to spread. For clubs in the lower leagues the extension of the furlough scheme to October may mean their contracted players will continue to be paid.
But I know a lot of players will be out of contract because lower league teams generally operate season to season, so their players have to go months without contracts.
But there's no incentive for lower league clubs to return until they can get fans through the gate and host match-day hospitality again.
That could be next year, so when it comes to a restart realistically with the broadcast deal, it's only an incentive for Premiership clubs to resume behind closed doors.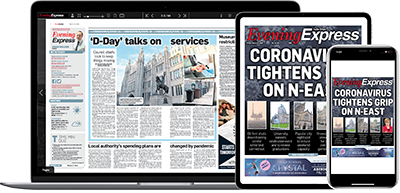 Help support quality local journalism … become a digital subscriber to the Evening Express
For as little as £5.99 a month you can access all of our content, including Premium articles.
Subscribe