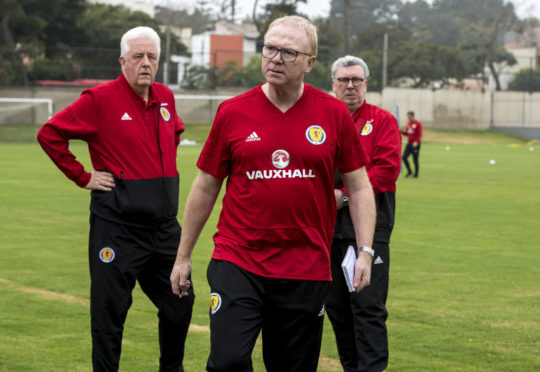 Scotland's fringe players must grab the opportunity in South America to stake a claim for the upcoming Euro 2020 qualifying campaign.
It is the chance to impress manager Alex McLeish during training and games against World Cup-bound Peru and Mexico.
Aberdeen skipper Graeme Shinnie comes into that category and he has a chance to show Alex he is international class.
I believe Shinnie is. Now he has to prove it.
I am delighted to see Shinnie in the squad as he deserves a chance to show he can play for Scotland.
Offering the opportunity for players to break into the international reckoning is the only positive from the friendly double header. I had a similar experience with my then Aberdeen defence partner Alex in 1980.
Scotland faced Hungary and Poland away in an after-season trip.
Both Alex and myself played in both those games as there were many call-offs particularly from the bigger name players who were with the top English sides. We grabbed the chance to impress the manager.
Going on trips like that, and South America, cements your commitment to the national cause because you are travelling when a lot of the established players for one reason or another have called off.
For me that trip was the chance to confirm to the Scotland manager that I could handle playing at international level even though I was playing with a provincial club like Aberdeen.
So my message to the players who said yes to the South America trip is make the most of it.
Get yourself into Alex's thoughts for the important competitive games coming up. It worked for me as I went on to amass 65 caps.
There is no point in tried and tested internationalists going to South America after a long, hard season.
The SFA have made a huge error in taking these friendlies if they were to give the new manager the opportunity to work with his top squad.
It is patently obvious Alex will not be able to work with his top squad after the host of call-offs.
Then there is also the drawback of the travel involved for two friendlies at the end of the domestic season.
Playing at altitude will also be an issue as the Scots' second game is at the Azteca in Mexico City which is 7,400 feet above sea level. I played in Mexico myself at altitude in the 1986 World Cup and we needed training beforehand.
Playing at attitude is not an experience I would want to repeat.
I also played in Tehran at altitude on a pre-season trip with Aberdeen without any special training.
Playing at that level was very difficult and it will be the same for Scotland in Mexico City.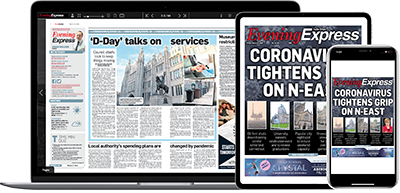 Help support quality local journalism … become a digital subscriber to the Evening Express
For as little as £5.99 a month you can access all of our content, including Premium articles.
Subscribe