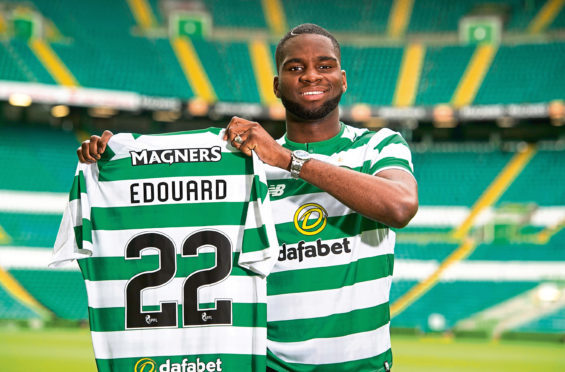 Aberdeen cannot get involved in the multi-million pound Premiership signing battle between Celtic and Rangers.
Celtic boss Brendan Rodgers has splashed out a club record £10 million to sign striker Odsonne Edouard from Paris St Germain.
New Rangers manager Steven Gerrard has also paid millions to sign Connor Goldson and Nikola Katic.
However, there is no point in Aberdeen even looking towards Glasgow and what the Old Firm sides are spending.
There is no way Aberdeen can get involved in terms of paying millions for transfers.
That is not feasible unless there is someone who is going to pay for that outwith the club itself.
Aberdeen simply cannot generate that money without getting themselves into a seriously doubtful financial position again.
I wouldn't advise that.
Aberdeen had been in the mire financially for a long time and now find themselves out of it having managed to get the investment required to clear the debt. They don't want to get dragged back into debt again.
The directors within Pittodrie and manager Derek McInnes will all know that.
What Aberdeen have to do is focus on what they have been working on over the last four years and continue down those lines again.
Hopefully, it will be successful.
There may be money being chucked about in Glasgow but I still don't see it restricting Aberdeen in any way.
Aberdeen beat Celtic in the last game of the season which proves what they are capable of.
Results against Rangers were perhaps the most disappointing aspect of the campaign as they failed to beat the Ibrox side.
However, the Dons still finished second ahead of Rangers so it is a case of having that target yet again, strengthening the squad during the summer and going for it.
Aberdeen don't have to get involved with the finances of Celtic and Rangers as the Dons can just work to their budget and what is available. The Premiership has big names managing teams in it with Rodgers and Gerrard. That will bring more attention from outwith Scotland.
That is not a bad thing for our game.
Scotland's top flight will have a lot of attention and it will allow teams like Aberdeen, Hibs and Hearts a real platform to try to challenge both Celtic and Rangers.
If you can do that with those big names in charge, and with the big funds they are spending, then it would be a huge achievement. We can expect an exciting season ahead.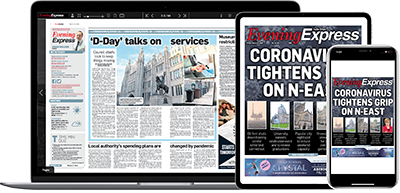 Help support quality local journalism … become a digital subscriber to the Evening Express
For as little as £5.99 a month you can access all of our content, including Premium articles.
Subscribe