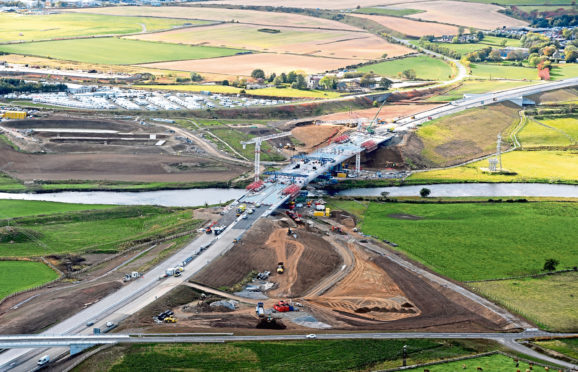 The transport secretary should "stop dithering" and set a realistic date for opening the AWPR, according to a senior MSP.
North East MSP and Scottish Liberal Democrat transport spokesman Mike Rumbles said Michael Matheson had already shown himself to be reasonable in removing a much-opposed option from plans for another high-profile road project, and he should apply the same "willingness to take action" on the Aberdeen bypass.
Mr Rumbles said the problems and delays around the AWPR project were the responsibilty of Mr Matheson's predecessor Humza Yousaf, now the justice secretary, and called on Mr Matheson to be honest with north-east residents.
He said: "The new transport secretary has already shown a willingness to take action when his predecessor wouldn't, by withdrawing the option for the realignment of the A96 near Bennachie.
"What he needs to do now is take action on the AWPR and publish a realistic opening date for this road. It's obvious that his predecessor didn't have a grip on this project and he clearly wasn't up to the job.
"Now Michael Matheson needs to stop the dithering and let everyone know exactly what is going on."
His comments came a day after the Evening Express took to the skies to reveal the true state of the bypass, with our images of the new A90 Don Bridge prompting fears from one MSP that the £745 million road wouldn't fully open until next year.
Our images also showed pristine road on the southern section of the road, which remains unopen.
The Evening Express revealed in August that repairs were needed to the bridge.
Transport Scotland has said the remedial work will not add any extra cost to the taxpayer.
With two tower cranes continuing to loom over the key link, the Evening Express understands various works – including waterproofing, surfacing, work to the bridge parapets, cabling and lighting – still need to be undertaken.
However, Transport Scotland has continued to state the road will open in "late autumn" – although a spokesman declined to confirm if the government's timeline referred to astronomical autumn, which ends on December 21, or meteorological autumn, which lasts until the end of November 30.
A spokesman also said he could not confirm opening dates for other sections of the road.
The AWPR project has suffered a number of setbacks including the collapse of Carillion, one of the construction partners on the scheme.
There has also been anger over months of possible disruption when the route finally opens. Transport Scotland previously announced more than 30 restrictions that would be in place after the route's opening.
Temporary limits of 40mph and 50mph could last for up to three months after opening to prevent the road being damaged.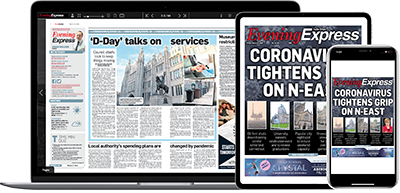 Help support quality local journalism … become a digital subscriber to the Evening Express
For as little as £5.99 a month you can access all of our content, including Premium articles.
Subscribe