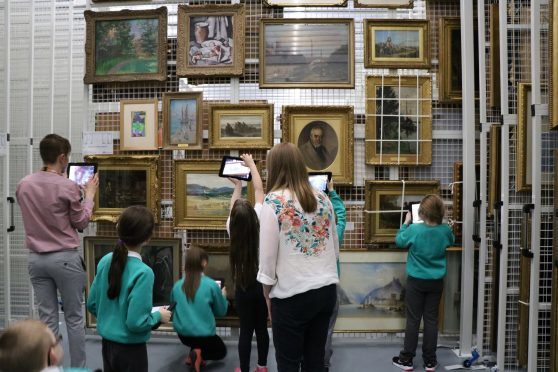 The city's streets will be transformed into temporary art exhibits during a new festival.
Nuart Aberdeen will see colourful works of art pop up on walls across the city when it launches on Friday.
Ahead of the launch, pupils from Manor Park, Woodside, Riverbank, Seaton and Walker Road primary schools had the opportunity to explore a wide range of art at the recently-opened Treasure Hub in Northfield.
The works are currently being held in safe storage while Aberdeen Art Gallery undergoes its multi-million pound redevelopment.
The sessions were part of the Outings Project, a participatory public art scheme founded by globally renowned Julien de Casabianca.
The artist, who is taking part in the Nuart festival, will work with the youngsters to paste their selected characters at specific sites in Aberdeen city centre.
Pupils had the chance to examine a number of paintings from the Hub including Portrait of a Lady (The Artist's Wife) by William Dyce to La Perla de Triana by John Philip, choosing and photographing their favourite characters.
These will be enlarged and used as paste-ups around the city centre, as well as in their own schools and neighbourhoods; turning local streets into temporary art galleries during the three-day festival.
Elaine Farquharson-Black, director at Aberdeen Inspired and a partner at sponsor Burness Paull, said: "It was wonderful to see the children enjoying the sessions at The Treasure Hub and getting so involved.
"Nuart Aberdeen was a legacy project for us and we are really looking forward to seeing their paste-ups in the city centre and their local communities.
"This particular project was the brainchild of Julien de Casabianca and it was intended for local children to feel ownership of these images.
"It is also hoped they will bring their families to enjoy Aberdeen Art Gallery when it reopens in 2018/19 because it will feel, quite rightly, as if they are artists, in the same way as those displayed in our local art space are."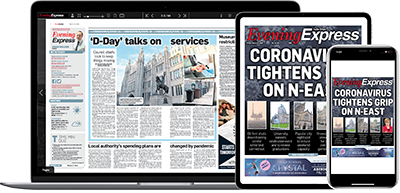 Help support quality local journalism … become a digital subscriber to the Evening Express
For as little as £5.99 a month you can access all of our content, including Premium articles.
Subscribe