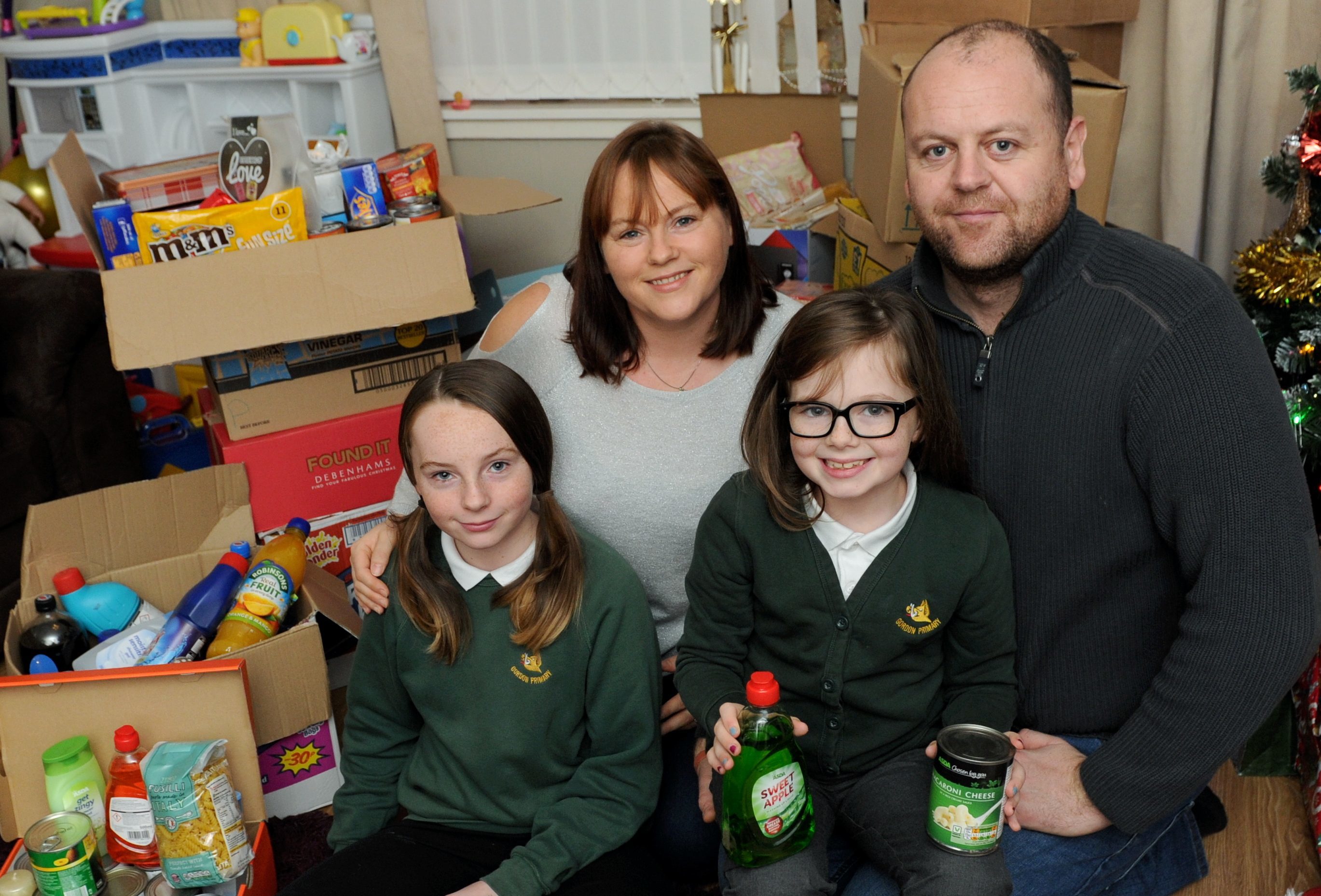 Two North-east schoolgirls have done their bit to make sure less-fortunate families are kept well fed this festive period.
With Christmas closing in, Emily and Beth Henderson, aged 11 and 8, from Huntly grew concerned about those who may not be able to enjoy the celebrations due to money problems.
In an effort to help out those in need, they sprang into action and have gathered nearly a dozen boxes of supplies for Huntly Foodbank.
Their mum Melanie said: "They always put in a donation to the foodbank, but this year asked if we could make two, and I said we couldn't afford it.
"So they asked whether we could ask family and friends."
The youngsters and their mum placed boxes at work, school and a local swimming group as well as putting an appeal on social media.
They were inundated with support and have gathered around 10 boxes of much-needed supplies for local people, as well as four boxes of shortbread donated by Dean's of Huntly.
Melanie said: "Everyone has been handing in donations.
"Emily actually went round every class in the school explaining what she was doing and why.
"She wanted to help try to make the children understand that there are families that won't be quite as well off as they are over Christmas.
"It's been brilliant, they've done really well. They're very thoughtful."
She added: "The house has been a bit cluttered with all the boxes."
Melanie has been in touch with Huntly Foodbank, where organisers were delighted to hear of the drive.
She said: "I showed them a few pictures of donations that have come in and they were just over the moon."
And the generosity appears to be rubbing off on classmates at Gordon Primary.
Melanie has spoken to several parents whose kids have gone home and expressed an interest in trying to help families needing support.
She said: "It has hit home with some of the children.
"Some of the mums have approached me and told me their kids have gone home and said the same."
She said dad, Chris Mather, was also chuffed at the pair's efforts, adding: "He's delighted and very proud of his girls."
The efforts were praised by Linda MacGregor, a food bank volunteer in Huntly, who described the girls as "wonderful".
She added: "We are absolutely delighted with the girls and their family."
And it comes in good time with Aberdeenshire North Foodbank, which runs the centre in Huntly along with branches in Ellon and Inverurie, seeing an increase in demand for Christmas hampers.
It grew from 202 in 2015 to 357 this year, along with just under 100 more people claiming foodbank vouchers.
Earlier this month more North-east youngsters earned praise for their efforts providing community support.
Children from Insch Primary School led a campaign for donations for the Aberdeenshire North Foodbank, with produce being sent on to families in the area struggling to get by.
The primary three youngsters drew up posters and placed them throughout the school as they appealed for donations from fellow pupils, before the collections were handed to the food bank.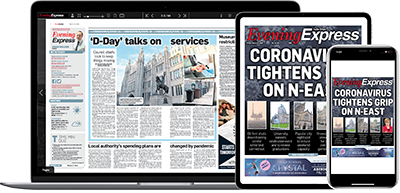 Help support quality local journalism … become a digital subscriber to the Evening Express
For as little as £5.99 a month you can access all of our content, including Premium articles.
Subscribe