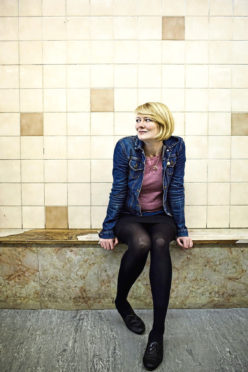 An acclaimed Aberdeen author has rallied thousands of other writers to call for a bookseller to raise wages.
Torry-born Kerry Hudson, known for her novel Tony Hogan Bought Me An Ice Cream Float Before He Stole My Ma, has written to Waterstones boss James Daunt, calling on him to pay staff a minimum of £9 – and £10.55 in the Greater London area.
The writer, who spent part of her childhood in Torry before moving to Norfolk, has recruited thousands of her fellow authors to the cause, saying "their skill, expertise and passion are a true asset and this deserves to be acknowledged".
As of yesterday, almost 2,500 writers have pledged their support to the letter, along with a further 8,000 who have signed a petition.
The letter reads: "Working for a rate of pay that is below the Living Wage results in booksellers who are stressed, preoccupied and who have little spare time and energy to devote to buying books, reading them and keeping up with news and trends in the industry – all of which activities are undertaken outside contracted hours and which many staff consider to be (and are encouraged to view as) integral to their role.
"As authors, we recognise the vital role booksellers play in our literary culture and industry.
"Their skill, expertise and passion are a true asset and this deserves to be acknowledged both through public recognition and financial remuneration.
"Authors, publishers and everyone else is indebted to their support sharing and selling our books.
"We hope you will consider offering your booksellers the financial recognition deserving of their skill, passion, expertise and hard work.
"A business that cannot offer a living wage to staff without redundancies or reducing hours is not a viable business model."
Mr Daunt responded to the letter, saying the company simply cannot afford to pay the Living Wage.
He said: "As a simple principle, you preach to the converted – we wish we could do so and as much more besides as we can afford.
"Managing pay and career progression at a company like Waterstones is complex.
"We are a business that depends on the skills, knowledge and hard work of our booksellers, capabilities that develop with experience."
Mr Daunt said that if the cash coming into the business continues to improve, then the Living Wage may become viable for members of staff.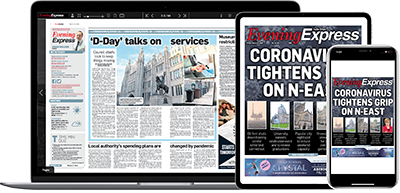 Help support quality local journalism … become a digital subscriber to the Evening Express
For as little as £5.99 a month you can access all of our content, including Premium articles.
Subscribe