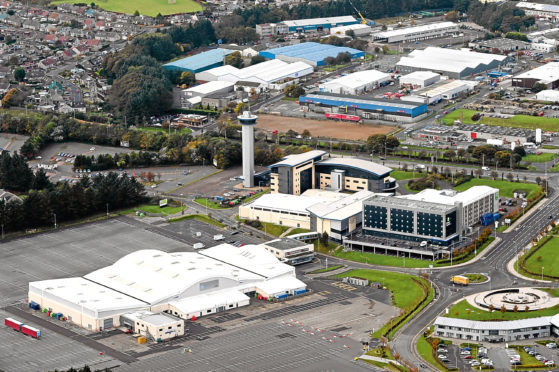 A wrestling show due to hit Aberdeen has been cancelled following the promoter's collapse.
5 Star Wrestling announced its closure this week, leaving grappling fans in the region disappointed.
The promoter was due to appear at the AECC on April 12, having twice rescheduled the show which was poised to feature former WWE stars including Rob Van Dam and Rey Mysterio.
A statement from the company said: "It is with great regret and sorrow that we announce there will be no more 5 Star Wrestling shows.
"All events are cancelled and ticket holders should contact their point of purchase for refunds.
"We are incredibly sorry that this has happened."
5 Star, along with its parent company Pro Wrestling UK, was wound up on Tuesday by director Jason Noble.
Dundee-based video games company Serious Parody, where Mr Noble is also a director, was also closed this week.
Mr Noble could not be reached for comment.
A spokeswoman for the AECC said: "Due to unforeseen circumstances 5 Star Wrestling, which was due to take place at the BHGE Arena on Thursday, April 12, has unfortunately been cancelled.
"Pro wrestling UK Ltd have cancelled all future events.
"AECC would like to inform ticketholders who booked via the arena's official ticketing partner Ticketmaster that you will automatically be refunded, including booking fees."
Aberdeen-based promotion Wrestlezone has offered disappointed fans the opportunity to receive a special discount for one of its upcoming shows.
It has asked that anyone who bought a ticket send proof of purchase to its Facebook account to receive a discount on tickets for the Battle of the Nations show at the Northern Hotel in June.
Martyn Clunes, the host of Wrestlezone, said: "It's just to give something back, and to show that it's not all negativity around wrestling companies."
The show had been previously forced to reschedule to April 12 due to adverse weather conditions.