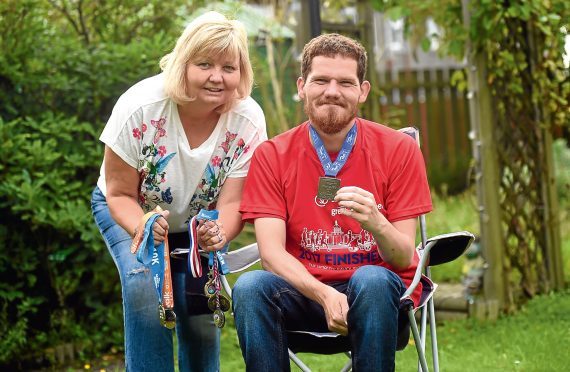 A man with autism, who at one point was begging on Union Street, has turned his life around through running and keep fit.
And now Paul Stratton, 30, even has his sights set on the Special Olympics after a life-long autism struggle that previously led to him falling on hard times.
The Northfield man said discovering running transformed his life.
Following the sudden death of his father, Andrew, he started working with C-Change, a social services organisation, through which he was introduced to Military Fitness.
Last weekend Paul crossed the Great Aberdeen Run half marathon finish line in just two hours, 17 minutes –despite completing the gruelling 15km Balmedie Beach Ballistic course the day before.
Paul's mum Shona Clark said: "To get Paul to where he is today is just amazing.
"We're just ever so proud of him.
"Okay, you have a learning disability, but you can still go and do things.
"He's struggled with autism all his life.
"It's affected him because he really wanted to find something in life he could take an interest in.
"It's hard to fit in when you're different. But he's not lonely and isolated anymore.
"We're actually looking to see if he can go to the Special Olympics."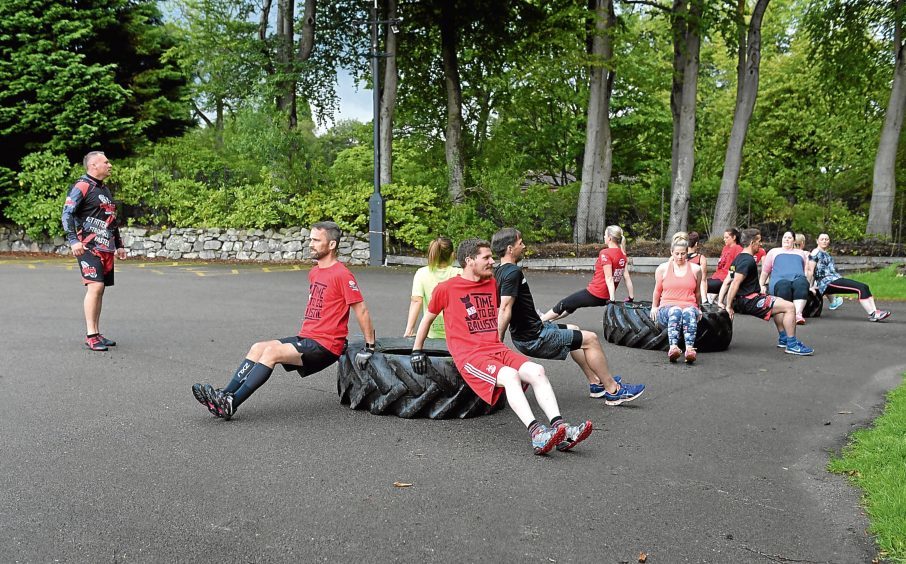 Running is now a big passion of Paul's and he regularly visits the gym, attends Military Fitness and volunteers at Inchgarth Community Centre.
It was after his father passed away that Paul joined C-Change.
Shona said: "They encouraged Paul and saw something in him.
"He's a completely different person.
"For him to do this is a great achievement. I think it's a new lease of life. He feels proud."
Paul has fallen on hard times in the past, but used the loss of his dad as the motivation to turn things around.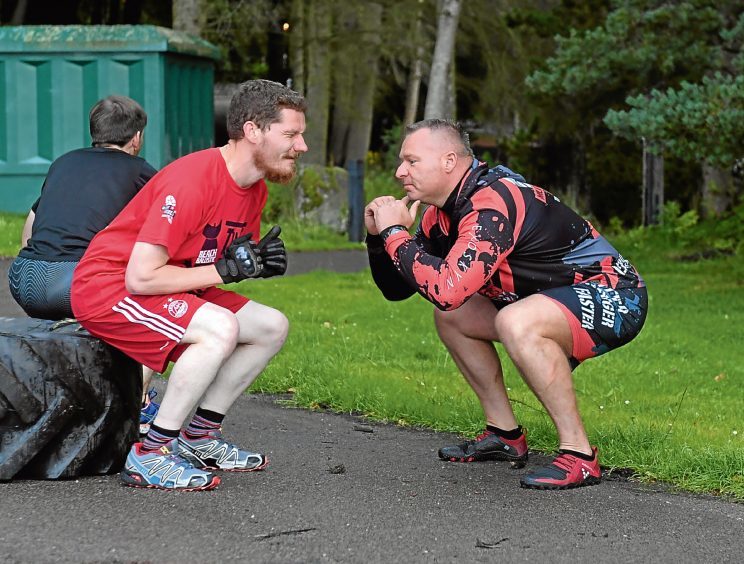 Shona said: "At one point he was actually begging on the street. I know Paul felt worthless at one stage of his life.
"If Andrew was alive today he wouldn't believe it.
"We just can't believe how far Paul's come.
"I keep saying 'dad would be so proud of you'.
"Something good has come out of his dad dying."
Paul said of winning a Special Olympics spot: "It would mean the world. My dad – if he was here today – would be proud.
"At Military Fitness the guys that go know I have autism but they don't treat me any different.
"When I joined C-Change the manager, Mike, was on about Military Fitness so I went along.
"It's good because I've met new friends. I'm really enjoying it and I'm a lot happier."
Norman McConnachie, the owner of Military Fitness, said: "He's a really nice guy.
"Now he's got a bit more confidence and he's become a lot fitter.
"We don't care what you look like, how fat you are or what disability you have.
"He loves the club. He speaks about it all the time, and that's what inspires me."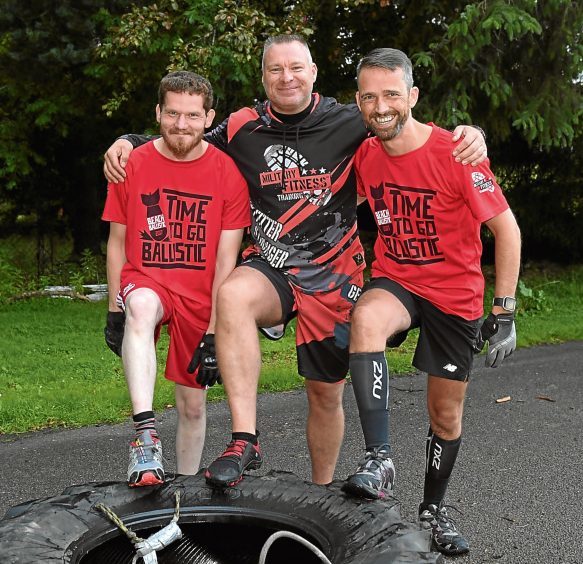 Norman added that it would be "brilliant" to see Paul go to the Special Olympics, which are to be held in Abu Dhabi in 2019.
Mike Culley, area lead at C-Change, said: "All we've done is just give Paul the confidence. He has entirely taken control of his life.
"We focus on the things people are good at and we build on that. Everybody has gifts and skills to contribute.
"We see his ability, not his disability.
"At Military Fitness they don't see Paul as a person with additional support needs, they just see him as a person who wants to get fitter."
Mike said he would love to be in the crowd and watch Paul compete at the Special Olympics.
"We would love to help him realise that ambition," he said.
"I'd be delighted to be in the crowd and see him achieve a goal like that."
Paul O'Connor, manager of Inchgarth Community Centre, said: "He's been volunteering for a good while now, maybe a year.
"He's been an absolutely tremendous help.
"Even though you have got various issues and disabilities, you can always find a niche."
Paul added that both he and everyone at the centre would be delighted to see Paul get to the Special Olympics.
He said: "I would be very, very proud of him and I have no doubt he could go there and achieve something.
"He's had a lot of problems and he's overcome a lot of stuff."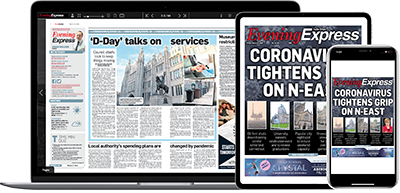 Help support quality local journalism … become a digital subscriber to the Evening Express
For as little as £5.99 a month you can access all of our content, including Premium articles.
Subscribe