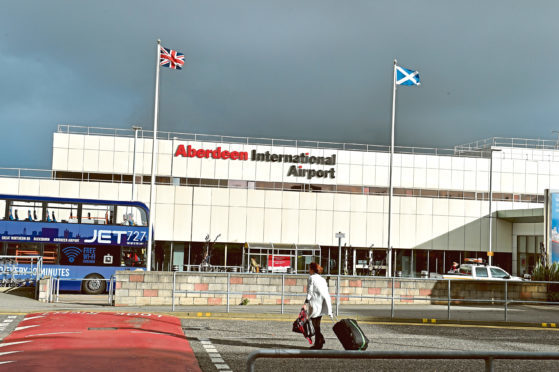 Aberdeen airport has defended itself after a survey named it the worst in Scotland – for the fourth year running.
A survey by Which? branded the facility the worst in the country, with a lack of seating, limited shops and food outlets and long waits at baggage reclaim.
Which? blamed those factors as it awarded it an overall customer score of 49% – making it the worst in the country for the fourth year in a row.
But the transport hub has hit back and said the survey was taken during multi-million-pound improvement works.
A spokeswoman said: "The airport was in the midst of the £20 million terminal transformation project when the survey was undertaken, and we have since opened new retail facilities and a vastly improved security search area.
"We have invested heavily in airport improvements since we launched the project back in 2016.
"We're dedicated to improving the airport experience for our passengers and, with this in mind, we have upgraded our international and domestic baggage reclaim facilities, as well as new immigration and arrivals areas.
"The feedback we've received from passengers has been overwhelmingly positive, and are looking forward to opening some of the elements of the next phase of our terminal project in September.
"We are aiming to have completed the project by autumn 2019, which will have increased the size of the terminal by 50%, with 90% of the entire airport transformed."
According to the Which? Travel airport survey one visitor to the airport said it had "never kept up with expansion".
North East MSP Lewis Macdonald also jumped to the airport's defence.
He said: "I think Aberdeen International Airport is on the up, having had some changes. I was there to see some of the improvements there just a few weeks ago and Aberdeen is definitely getting there.
"I think the investment is now going in and we're now beginning to see improvements."
Edinburgh and Glasgow's international airports scored 59% and 63% respectively in the survey.
The survey was carried out between April and May and recorded 11,265 Which? member experiences of UK airports used in the past year, including 777 in Scotland.