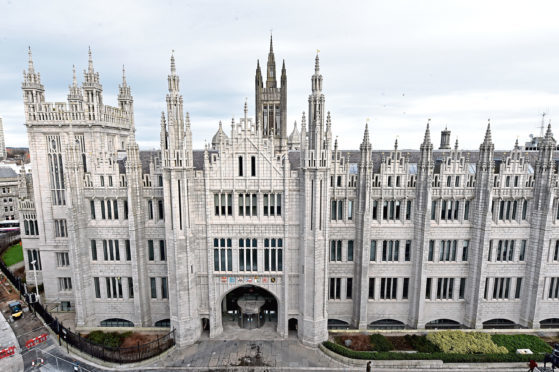 Fewer than 40 young people in Aberdeen have taken advantage of a benefit that could see them avoid having to pay council tax.
A new law, introduced by the Scottish Government on April 1, means care leavers aged between 18 and 25 can apply to be exempt from paying council tax.
It was expected there would be between 6,000 and 7,000 eligible young people in Scotland.
However, the uptake in Aberdeen has been just 35.
The exemption is open to care leavers between 18 and 25 if they live on their own, if they live with other care leavers and those who have been looked after in some capacity by a local authority.
If the care leaver lives with someone else who isn't a care leaver then they may also qualify for a discount.
MSP Kevin Stewart, who represents Aberdeen Central, has now written to Angela Scott, chief executive of Aberdeen City Council, to find out what the council will do to make sure all eligible care experienced young people are claiming the exemption.
In his letter to the chief executive, Mr Stewart said he found the "extremely low" figure "deeply worrying".
He said: "The life chances of care-experienced young people was shamefully ignored for too many years.
"The Scottish Government has grabbed this issue by the scruff of the neck and announced a review into the care system here in Scotland.
"We await the full findings of the review but already the SNP Government has taken action and earlier this year announced a council tax exemption for care experienced young people.
"Care-experienced young people leave care on average between 16 and 18, which is much younger than the average of their peers.
"The transition to independent living is a major challenge for young people who have been in care.
"The council tax exemption should help alleviate some of those difficulties and I'm alarmed that the uptake has been so poor in Aberdeen.
"Aberdeen City Council is a corporate parent to all care-experienced young people and for that reason alone, it should be doing all it can to ensure uptake of this exemption."
A spokesman for Aberdeen City Council said: "We have received and acknowledged Mr Stewart's letter and will respond to him in due course.
"We are aware that, despite the exemption scheme being advertised in council tax letters to all residents earlier this year and a social media campaign, that take-up has been low.
"We are currently looking at ways to further promote take-up of council tax exemption among care-experienced young people to help them live independently in the community."
City council co-leader Douglas Lumsden said: "It's somewhat surprising that a government minister isn't aware of the various campaigns highlighting his own Government's change in policy.
"Having sent letters to over 100,000 residents to raise awareness of the exemption, as well as a high-profile social media campaign, the council is fully committed to ensuring as much take-up as possible.
"Once again, we have another press release from Kevin Stewart but no attempt at meeting with council leaders to finding solutions together. It seems while Kevin has the time to meet the mayor of Manchester, he isn't as interested in meeting with us to bring forward his own ideas."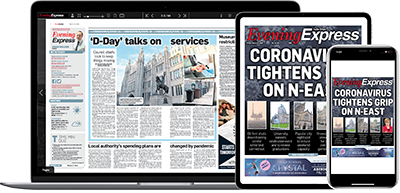 Help support quality local journalism … become a digital subscriber to the Evening Express
For as little as £5.99 a month you can access all of our content, including Premium articles.
Subscribe