Speaking to the EE in 1966 to mark the 50th anniversary of the Battle of the Somme, a surviving soldier's son shared his dad's poignant experiences.
Around 420,000 British soldiers died on the Somme – 60,000 killed or wounded on the first day alone.
It was 7am at the height of summer, distant larks could be heard over the low rumble of gunfire as the sun rose. Survivors recall a "startlingly beautiful summer's morning" – one which gave no clue as to the nightmare that lay ahead. Writing in the EE, Mr A Almond regaled the tale in memory of his father Sgt JH Almond (MM) of the Royal Field Artillery, who was wounded in the battle.
He said: "Many of them had never before been further than the seaside in their entire lives, or indulged in anything more exciting than a weekend footall match and now they were within minutes of certain death or mutilation, and facing the most formidable military machine the world had ever seen."
He wrote of the troops' anticipation of the impending horror. He said: "Many of the British forward trenches were scenes of excitement as men laughed and joked to cover their nervousness.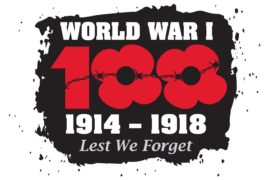 "Some shook hands, some muttered prayers, and others, more nerveless and fatalistic, were tight-lipped and said nothing … the time had almost come. Thousands of men were swallowing hard and looking at their watches.
"A few minutes before half-past seven there was an unearthly silence as the British bombardment lifted off the German first-line and on to the second-line in the rear. At 7.30 precisely, whistles shrilled and Britain's great army of volunteers went over the top."
Describing the carnage as the Germans unleashed showers of machine gun bullets, he said: "It tore through khaki tunics, straps and webbing, and through flesh and bone.
"Some screamed when they were hit and rolled over in their agony, some were hurled into the air by point-blank bursts … others sank down slowly on their knees as the bullets thudded into their bodies and fell over without a sound. Sweating and cursing, the rapidly thinning lines stepped over the bodies of their fallen comrades … men were falling in heaps but still the British came on towards the German first-line.
"Few reached it unscathed, some survived as far as the German wire … and became hopelessly tangled while the machine guns methodically shot them to pieces."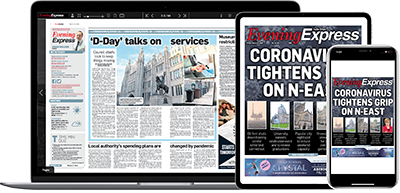 Help support quality local journalism … become a digital subscriber to the Evening Express
For as little as £5.99 a month you can access all of our content, including Premium articles.
Subscribe