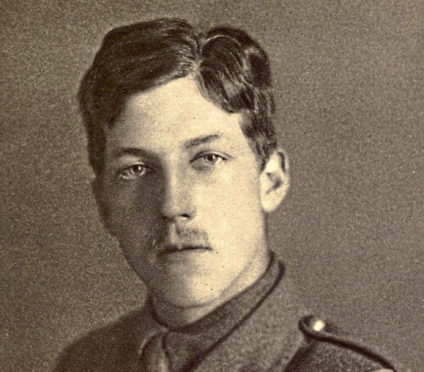 Aberdeen-born poet Charles Hamilton Sorley is considered one of the most influential poets of the First World War.
Sorley was only 20 years old when he was killed by a sniper in the Battle of Loos in 1915.
But he has left behind a rich legacy of poems and is the only Scottish poet commemorated on the First World War memorial in Westminster Abbey's Poets' Corner.
Aberdeen University lecturer and historian Neil McLennan points to Sorley's tragically young death, powerful words and the way in which his poetry was discovered as the reason behind his lasting legacy.
He said: "There's always a question mark around why his poetry is so influential.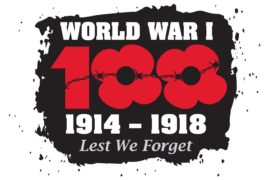 "There are a number of things that contribute to this.
"First of all, there's the fact that his poem, When You See Millions of the Mouthless Dead, was found in his kit bag after he died.
"That's quite a poignant thing to find and the public interest would have a sympathy with that.
"The lines themselves are also so powerful. Those things certainly make him more well-known and more established.
"He also died when he was just 20 years old. Everyone is a tragedy but that's a particular tragedy."
Sorley was born on Don Street but moved as an infant to Powis House in Old Aberdeen.
His father, William Ritchie Sorley, was a professor of moral philosophy at Aberdeen University before moving to the University of Cambridge when Sorley was five years old.
Sorley was later educated at Marlborough College and was due to take up a scholarship at Oxford University when war broke out.
The inspiration behind Sorley's creativity may also hark back to his formative years in Aberdeen.
Neil said: "You can see the start of the creative mind of Sorley in Aberdeen.
"We know he played in farmland around Powis House and he went for trips down to the beach.
"But the children were also fascinated by the railway line going out to Kittybrewster.
"It allowed Sorley to make up stories – where is the railway line going to? What's at the end of the track? Who goes on the railway line?
"The man later became a great poet using his imagination and all of these ideas.
"His creative thinking started at a very young age.
"Partly because he was surrounded by rich countryside, the sea and things like the railway line that sparked his inspiration."
Neil also points to Sorley as a forerunner to the unsentimental styles of poets such as Wilfred Owen and Siegfried Sassoon.
He said: "There was a shift in the war, particularly after 1916. Poets moved away from romanticism. Post-1916, people had seen the real horror of war.
"And that's reflected in the poetry. You see romanticism and positivity in the early years, and then around 1916 it changes.
"But Sorley was a forerunner to this. He died in 1915 and yet his writing is so powerful.
"He was a few years ahead of his time."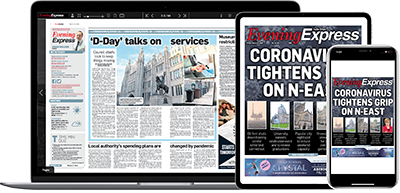 Help support quality local journalism … become a digital subscriber to the Evening Express
For as little as £5.99 a month you can access all of our content, including Premium articles.
Subscribe