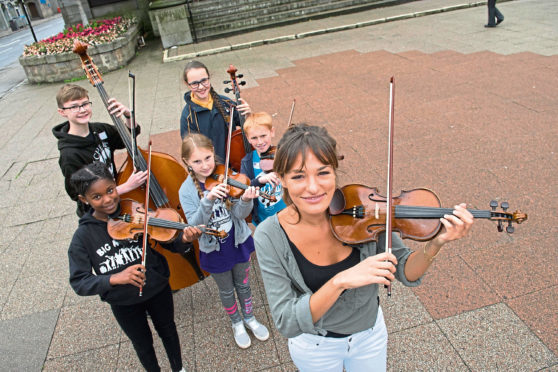 Budding young musicians will benefit from a new series of free sessions – led by world-class violinist Nicola Benedetti.
Youngsters from Big Noise Torry, who play violin, viola, cello and double bass, were joined by Nicola at Aberdeen Arts Centre yesterday as part of the new Super Strings Sessions.
During the sessions all young people will have the opportunity to play in an ensemble led by Nicola Benedetti, perform with her, and be involved in a question-and-answer discussion with her about string playing.
The project will culminate in a Festival of Strings Day at the Caird Hall, Dundee, on October 8.
The Big Noise programme is run by charity Sistema Scotland and has been going for 10 years.
Nicola said: "A big thanks to Sistema Scotland for facilitating these Super Strings Sessions and to players of People's Postcode Lottery for providing the funding to make this project possible.
"I am extremely excited to be working with young people right across the country including children who already attend Big Noise.
"By attending the sessions, children and young people will not only have fun and make new friends, but they will also learn to collaborate.
"I will be working to help improve their playing technique, freedom of expression and command of their instrument, so that each element combines individually and within an ensemble to create the fullest sound possible."
Councillor Douglas Lumsden said the council was "delighted" to welcome the sessions to the city.
He added: "Big Noise Torry has had a tremendous impact on the community here and Aberdeen City Council is proud to be the major financial stakeholder."
Youngsters from Big Noise Torry will have sessions over four days in September and October.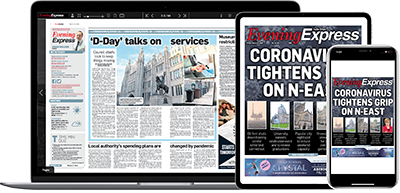 Help support quality local journalism … become a digital subscriber to the Evening Express
For as little as £5.99 a month you can access all of our content, including Premium articles.
Subscribe