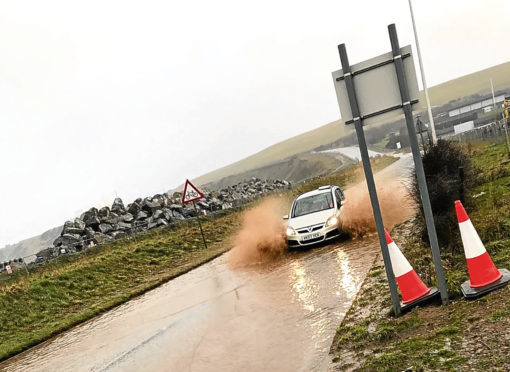 Work to alleviate flooding on an Aberdeen road is to be undertaken following a councillor's call for action.
SNP councillor Stephen Flynn said he had received complaints from the public of severe flooding on the Coast Road in Cove, near the development work at Nigg Bay.
The member for Cove, Kincorth and Nigg said the road, which is heavily used by residents and workers in the south of Aberdeen, had become almost impassable during periods of severe rainfall.
Aberdeen City Council confirmed action will be taken to provide short-term relief as early as this weekend.
A city council spokeswoman said: "Aberdeen Harbour Board has agreed to dig a trench which will considerably help to reduce the problem of flooding at this site in the short term.
"The trench should be dug before Monday.
"A long-term more permanent solution is currently being examined."
Cllr Flynn had previously written to council officers asking for an immediate resolution to the problem.
He said: "Driving conditions on this stretch of the Coast Road are beyond dangerous as soon as it rains and that's simply unacceptable.
"Given the scale of the new harbour development, mitigations should be in place to prevent flooding and immediate action is needed.
"Nobody should be driving through a pond of water to get home or to work and the council, along with the developers, need to get this problem resolved.
"It isn't safe now as we saw in the pictures, and we shouldn't be having people affected like this on a commuter road."
On the news of the construction work set for this weekend, Cllr Flynn added: "I'm extremely pleased that my call for action has been listened to and that temporary measures are being put in place to resolve the problem.
"Nevertheless, a long-term solution is undoubtedly required and I'll be pressing to ensure that one is put in place as we simply cannot have any repeat problems." A statement from Aberdeen Harbour Board said: "Due to the low-lying topography of this road it has historically been prone to flooding.
"Aberdeen Harbour Board is aware of the current problem, and our principal contractor, Dragados UK, is currently implementing remedial actions.
"The realignment and reprofiling of this specific junction will address this problem."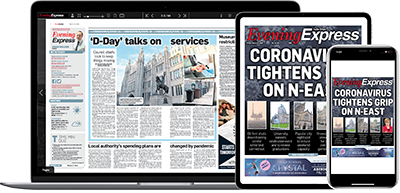 Help support quality local journalism … become a digital subscriber to the Evening Express
For as little as £5.99 a month you can access all of our content, including Premium articles.
Subscribe