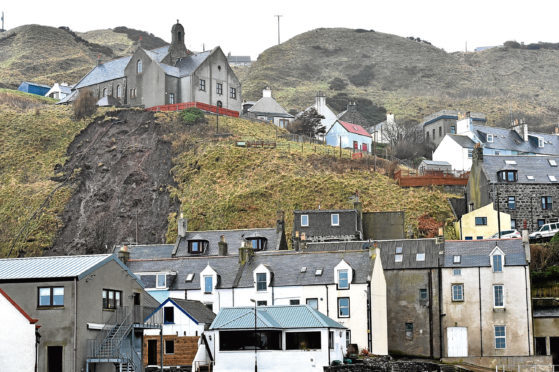 Work to deal with a landslip in a north-east community has taken a step forward.
Gardenstown suffered a landslide on March 7, and Harbour Road in the village was closed for a period of time as a result.
Thirty of 120 soil nails have now been drilled into the face of the slope of the landslip using a mobile drilling 'skid' rig.
It will then be used to secure a mesh system over the affected area.
Harbour Road was reopened full time at the end of April.
Soil nailing operations began on May 13 and are expected to take 23 working days to complete.
Works for the remainder of the project will focus on the installation of the remaining soil anchors.
Work will continue on the site from 8am to 6pm daily on a 12-day rotation, with every second weekend designated as a non-work period.
The exception to this is on Sundays, when drilling will be stopped between 10.30am and 12.30pm and between 5.30 to 7.30pm during church services.
More information on the work can be found at bit.ly/gardenstownslip