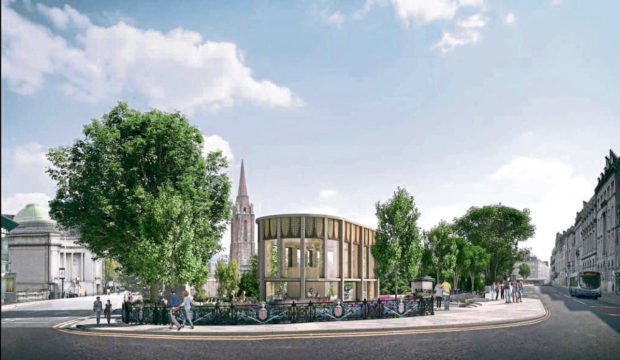 Tenders to redevelop Union Terrace Gardens will close in the middle of this month, it has been revealed.
Aberdeen City Council has still to appoint a contractor for the multi-million-pound revamp of the Victorian gardens and is accepting bids to carry out the work until later in the month.
Douglas Lumsden, co-leader of the local authority, has not been able to give assurances the work – due to be completed in 2020 – will kick off this year, but has said it "hopes" to appoint a contractor by the end of the year.
SNP group leader Stephen Flynn has raised concerns over perceived delays to the work.
He said: "We're all well aware that Union Terrace Gardens is behind schedule and the key thing at this stage is the administration ensure their revised timetable is kept to.
"We can't afford any further slippage."
Construction has yet to start, but without a spade yet hitting the ground it is feared it may be impossible for the ambitious project to be completed within the estimated 18- to 24-month timeframe.
Mr Lumsden said: "We've made it clear that we're in the tender process just now and it's just typical of the opposition trying to talk the city down when they should be getting behind the projects we're putting in place."
A number of high-profile council projects have been delayed in recent years, including revamps of Broad Street, the art gallery, Provost Skene's House and the Central Library.
London Olympic Park architects LDA Design won planning permission for its Union Terrace Gardens plan in March.
The proposals include new walkways, an amphitheatre and a cafe.
They aim to conserve the Victorian park's heritage and to "sustain Aberdeen's performance in times of economic difficulty", according to a design statement.
Other features of the scheme include a new accessible walkway route into the gardens from Union Street.
Lift access from Union Street into the upper level of the gardens will also be provided through a new entrance building on Union Terrace at the existing Burns Monument.
The central lawn space would be retained as a flexible space for large-scale gatherings and events and there would be a new entrance opposite His Majesty's Theatre.
The plans mark the latest development in the future of the city park. Councillors rejected proposals for a £140 million transformation of the gardens in 2012.
Businessman Sir Ian Wood had offered £50m towards the cost and earlier this year claimed it was a "tragedy" Aberdeen City Council decided to reject his multi-million-pound plan for the renovation of the gardens.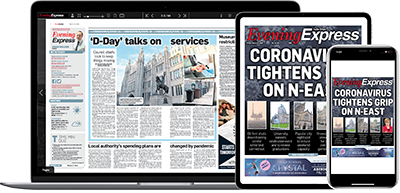 Help support quality local journalism … become a digital subscriber to the Evening Express
For as little as £5.99 a month you can access all of our content, including Premium articles.
Subscribe