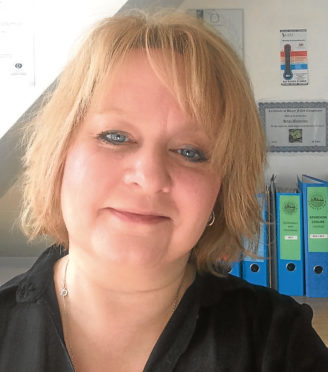 A North-east woman is selling her collection of musical instruments and equipment to raise funds for charity.
Helga Macfarlane from Stonehaven is hoping to raise cash, with a target of £5,000, for Parkinson's UK.
She was diagnosed with the condition a year ago and the progression of her symptoms mean she is unable to continue to use the equipment. Helga, who has raised £3,800, said: "It all started with a shaky foot and that has spread to my right hand and arm.
"I'm having to reinvent myself as a leftie and it's not easy but it needs to be done or one of these days I'm going to poke my eyes out trying to put in my contact lenses!"
Helga started a blog called Just Wobbling Along which documents her journey and the changes that Parkinson's has meant for her life.
She said: "I decided that rather than be surrounded by things from my past I would declutter and try and raise money for the charity. My tremor meant that I couldn't play music any more so all my equipment is going."