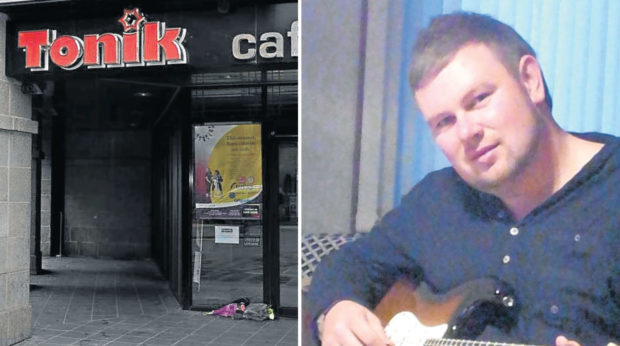 A widow whose husband died after he was put in a choke hold by a bouncer has won a legal battle against insurers as she pursues a damages claim.
Fiona Grant's late husband Craig died after he was escorted from the Tonik Bar, in Langstane Place, Aberdeen, on August 9, 2013.
Door steward Jonas Marcius went on trial accused of murdering the 26-year-old, but was convicted of assaulting him by grabbing him by the neck, forcing him to the ground and placing him in a neck or choke hold.
Mrs Grant, 31, raised a civil compensation claim against Marcius, his former employers Prospect Security Ltd, which is now in liquidation, the then operators of the bar and the International Insurance Company of Hanover, which provided public liability insurance to the security firm.
In the action she claimed that the death of Mr Grant, of Monymusk, and the resultant loss and damage she suffered was caused by the fault and negligence of Marcius.
The insurance firm maintained that its liability to indemnify the security firm over the death of Mr Grant was wholly excluded under the terms of its policy.
An exclusion clause said it would not be liable for deliberate acts, wilful default, or neglect.
Lawyers for the firm argued that Marcius had intentionally committed a blameworthy act which was clearly excluded under the terms of the policy.
Lawyers for Mrs Grant argued that the death was caused by negligence by Marcius, who at the time was acting in the course of his employment with the security firm which was insured through the insurance company.
Ruling in favour of Mrs Grant, Lord Uist said the insurer was obliged to indemnify the liquidated security firm in terms of the policy in respect of their liability to Mrs Grant arising out of the death of her husband and that its right to indemnity has been transferred to her.