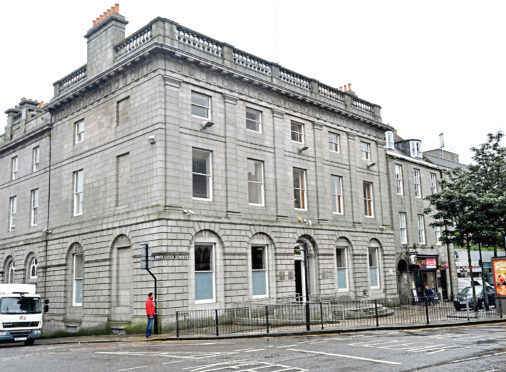 A woman who has admitted to being involved in an assault and robbery for which two north-east men are on trial said in court she was unable to see who else took part.
LeeAnn Shaw is serving a year-long sentence at HMP Grampian for her involvement in an attack on Colin Verral at his home on Gray Street in Fraserburgh on January 6.
The High Court in Aberdeen was shown the indictment she pled guilty to, which revealed she kneed his face and robbed him of £118 and a quantity of tobacco.
Slessor Buchan and Scott Fowler are on trial accused of taking part in a robbery and also pointing a gun at Verral and shooting it into the ceiling.
Buchan, 39, and Fowler, 37, both deny the charges against them.
Miss Shaw said she had been staying with Buchan at the time of the incident and Fowler had been coming and going during the evening.
She added someone with a Scouse accent phoned and offered her drugs if she could get the door to Mr Verral's property open.
Advocate depute Keith O'Mahony asked her: "Can you remember who the Scouser was?" She replied: "No, he just promised me a bag of white and a bag of brown for doing it."
She then stated she was dropped off in a car with Buchan and Fowler near to Gray Street and went to knock on the door.
After Mr Verral answered, three men, "one stocky and two skinny," rushed past her and ordered her and Mr Verral to go upstairs.
She said: "The stocky one had a gun and he shot it through the ceiling."
The court previously heard that no gun had ever been recovered.
She also said the stocky man took Mr Verral's trousers down and took a wallet before they all left.
Mr O'Mahony asked: "You can't help us at all with who those three people were?" She replied: "No."
The trial, before Lord Uist, continues.