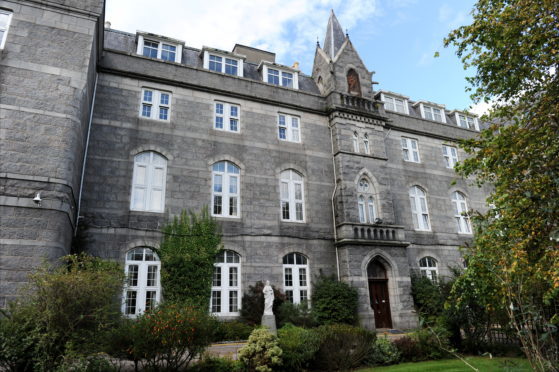 A former resident of an Aberdeen children's home has told how nuns would nip her skin and beat the children.
The woman now in her 70s, who cannot be named, was giving evidence at the Scottish Child Abuse Inquiry about her time in the former Nazareth House.
Evidence is now being heard about homes run by the order in four locations – Aberdeen, Cardonald, Lasswade near Edinburgh and Kilmarnock – all of which ceased operating as care homes for children in the 1980s.
The woman was at the Claremont Street home in the 1940s and 1950s.
She said she rarely saw her siblings and did not know her surname until she was 12 years old, having only been referred to by the nuns by her first name and a number.
She claimed the nuns would nip her skin if she tried to look for her brother in church and that they would hit youngsters over the knuckles with brushes.
The witness told how one nun, who she described in a written statement as a "witch", would make children get down on their knees in front of her if she caught them fighting and bang their heads together.
"We were never loved, ever, by any of them," she said.
The witness also told of times when she herself would hit other girls "because it happened to us".
"We were as bad to the little ones as the nuns were to us," she said.
In opening remarks at the hearing in Edinburgh, Laura-Anne van der Westhuizen, representing Police Scotland, told chair Lady Smith that officers have been working to identify, retrieve, assess and catalogue all of the evidence.
In relation to the religious order currently being examined, she said: "Since 1995, police investi-gations have been undertaken in relation to reported abuse dating back to the 1930s within the Sisters of Nazareth institutions.
"Police Scotland has recovered records of complaints received from 308 former residents against 194 persons associated with children's residences within Nazareth House institutions … between 1934 and 1984.
"To date, 58 files concerning Sister of Nazareth institutions have been provided to the inquiry."